How to Buy a Foreclosed Home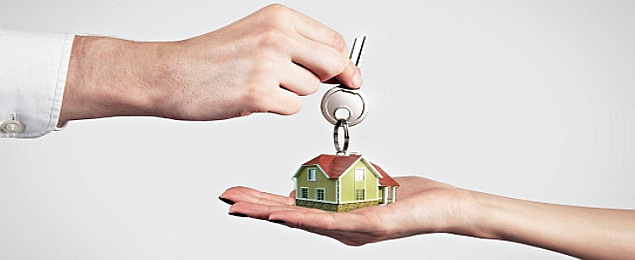 If you are looking to buy a foreclosed home, then you more than likely have a plethora of questions about the foreclosure home buying process. Rest assured, you are definitely not alone. There are many people with an interest in purchasing foreclosure for personal or investment purposes who wish to learn more before making their first foreclosure purchase.
This easy-to-follow, eight-step foreclosure home buying guide provides valuable information for everyone from first time homebuyers to novice investors with an interest in buying a foreclosed home.
Step 1 - Determine Your Budget
The first step in purchasing any property is to determine your budget. One of the best ways to help determine how much of a home you can afford involves utilizing a mortgage calculator. These calculators can help you determine how much your monthly mortgage payments will be if you purchase a home at a certain price with a specific amount of money down and an interest rate that you provide.
For example, if you are interested in purchasing a $200,000 home with a 10% down payment ($20,000) over 30 years with an interest rate of 4.3%, your monthly mortgage payment will be $890.77. If $890.77 is out of your budget, then you will need to lower your purchase price until you determine a range that allows you to live within your budget comfortably.
It is important to remember that the monthly mortgage payment that is calculated with this tool typically does not include homeowners insurance costs; therefore, make sure you take this into consideration when determining your budget.
Regardless of whether you are looking to purchase a foreclosure or any other home, the first step in buying a home is to determine how much of a home you can afford before you even start your search.
Step 2 - Research Programs for Homebuyers
After you determine your budget, you should then look into home buyer programs and home buyer grants in your state and nationally. For example, if you qualify for FHA loans, then you can take advantage of lower down payments, lower closing costs, and less credit restrictions. Similarly, some states have specific programs that are designed for you if you are buying your first home, some of which may even have an application for a first time home buyer grant.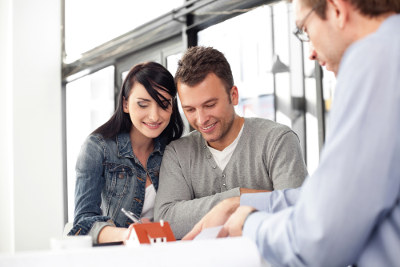 Homebuying programs are a great way to make the dream of owning a home come true!
In short, when purchasing your first home, make sure you look into programs for first time home buyers, both nationally and locally. These programs can provide assistance (or a tax credit) for those who may not have the savings often required to pay a large down payment on a new home.
Step 3 - Find a Home Loan
After you have determined your budget and checked for available programs, it is then time to start shopping for home loans. Regardless of whether this is your first home or you are buying a second home, it is essential that you shop around and find reputable lenders that have not only great mortgage rates, but also a good reputation. Compare lenders and their rates until you find the lender that is a good fit for you and your home-buying needs.
Note that if you are buying a home with bad credit (for example buying a home after bankruptcy), then it is essential that you work with your lender to determine all of your options. For more information on home loans, visit our Foreclosure Financing Page.
Step 4 - Shop for a Foreclosed Home
Now, it is finally time to start shopping for a foreclosed home for sale. Foreclosures are great for those interested in purchasing discount properties and individuals with an interest in real estate investing.
Regardless of whether you are looking into buying a HUD home, buying short sale homes, or buying another discount property from a variety of lenders, online foreclosure listings are the best place to start your search. Utilized advanced search features to specify everything from the location to the number of bedroom and bathrooms that you would like in your new home to obtain a list of properties that meet your specifications.
Step 5 - Contact the Owner and Make an Offer
Once you have found the property you wish to purchase, it is time to make an offer on the property. Be prepared to negotiate with the owner of the property and remain patient throughout the process.
Step 6 - Obtain a Home Inspection
After your and the seller have reached an agreement, it is time to hire a home inspector to check out the property. A home inspector can provide great protection for home buyers by helping point out issues with the property that are often not visible upon a first impression of the property. Once you obtain the results of the home inspection, you can request for the homeowner to make repairs or renegotiate the price based on the new findings.
Even with foreclosures, you can often negotiate with the lender; however, it is essential to note that many foreclosures are sold "as is," meaning the lender will not make repairs to the property for you.
Step 7 - Purchase Homeowners Insurance
Once you are happy with the property, you should work with your lender (or another company) to secure homeowners insurance for your property. More often than not, the lender will allow you to add home owners insurance into your loan, allowing you to make one monthly payment for both your mortgage and insurance.
Step 8 - Sign the Contract
The last step of the process involves signing the contract and paying any closing costs or associated fees when you go to the closing table. Once all of this is done and you have completed the home buying checklist, you are a homeowner!
At the end of the day, purchasing foreclosures and other distressed properties is very similar to purchasing any other property; therefore, you can utilize the same home buying tips when purchasing any type of property. When buying a foreclosure home follow these eight steps to help you navigate the foreclosure home buying process with ease!
Search Foreclosures by Top Cities: