Buying a Foreclosure With No Money Down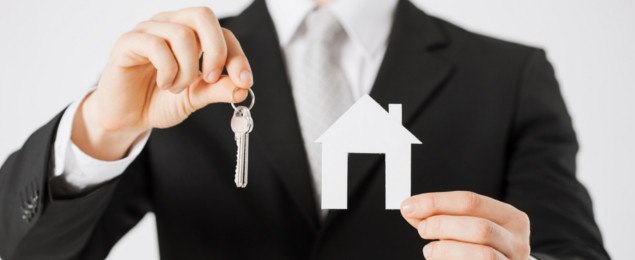 Are you interested in buying a foreclosed home, but don't have any money to put down? While this may sound like a deal breaker, you don't want to give up on your dream just yet. With the right approach, you may be able to realize your dream of buying a foreclosure despite your financial situation.
The question of how to buy a foreclosed home with no money down is one that many people ask every day. Unfortunately, the majority never come up with an answer that suits them.
No Money Down Foreclosures

There are several ways to purchase a home, including a foreclosure, without using any cash. This may not be the preferred method of buying a foreclosed home, but if it is your only option you need to consider it. You may find that buying a home with no money down is best for your personal and financial circumstances.
You should begin by searching for Federal Housing Administration (FHA) foreclosed properties. These are different from others because you will find yourself in a position to buy the property with little or no money down.
For example, a UI (uninsured) status foreclosure indicates a home that requires repairs to meet FHA standards and is not in livable condition.
With a UI foreclosure, you can easily move forward with low money down, however, you can also purchase one of these properties with no money down.
Also, learn more about USDA home loan benefits and VA home loan benefits. Both of these programs may allow you to purchase a foreclosure without a down payment.
Use a Credit Card

If you don't have any cash to purchase a foreclosure, one of your other options is to use a credit card. With this, you can request a cash advance to get the money you need to move forward with the purchase.
This strategy is not often recommended, since you will likely pay a high rate of interest on the advance. If this is your only option, it is an idea to consider as long as you are comfortable with your ability to repay the balance as quickly as possible.
Utilize an FHA Loan
If you are a first-time home buyer, you may be able to utilize an FHA loan. With this, a zero down loan is possible, however, the property must pass strict guidelines.
Note: if the house is in need of major repairs, beyond being considered a fixer-upper, you will not qualify for this type of loan.
Search for Foreclosures to Buy
If you are ready to invest in a foreclosure with no money down, you must first find a list of available properties in your area. With our listing service, you are in a position to do just that.
Here are why buyers all over the country rely on us:
We update our database with foreclosures in every state, allowing you to spend more time at auctions and less time searching.
24/7 customer support.
We help you find and buy foreclosures up to 60% below market value.
Our job is to help you find and compare foreclosures in your local market. By using our service, you will be among the first in your area to find properties below market value. And from there, you can compare the various types of no money down home loans to position yourself for buying success.