Foreclosures FAQ
Homes up to 60% below market value!
Question Categories
Find Foreclosure Homes In Your State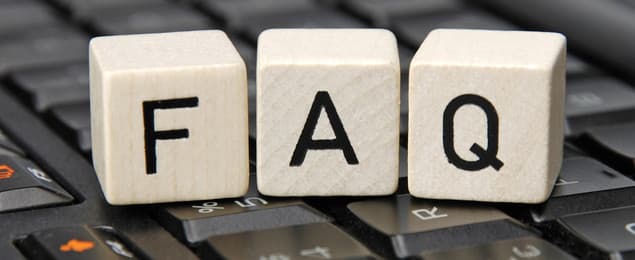 Find answers to some commonly asked questions on everything from foreclosures, auctions, and REO properties to BankForeclosuresSale.com membership details. Utilize the foreclosure FAQs below to help you navigate the waters of learning more about foreclosed homes and take the first step toward finding discounted properties throughout the nation.
How can I use BankForeclosuresSale.com to find a foreclosure home?
The best way to start is by subscribing to our 7-day trial membership as this will be your passport to our foreclosure listings. Our listings are updated on a daily basis and provide vital information regarding all foreclosed homes in your state and all across the country. You can start searching immediately after you sign up for this trial membership. All you have to do is log in!
You can also cancel the membership at any time within the 7 days or upgrade your trial membership to a monthly membership for a low fee.
If I sign up for a membership then what advantages do I have?
With BankForeclosuresSale.com, you will have the following advantages:
You will get access to all our local as well as nationwide listings
You can choose from over One Million foreclosure homes
We update our information on a daily basis
You will have access to one of the best and professional real estate teams
You can contact our 24/7 customer service via email
See Satellite Photos of the Properties using Google Earth
FREE Foreclosure E-Book ( 17 pages )
Yahoo! Real Estate Neighborhood Profiles
Yahoo! Real Estate School Profiles
Access Bank Foreclosures with our Advanced Search (State, County, City or Zip Code)
New Filter Options on Search - Refine your Search as You Wish
Favorite Properties
See Comparable Homes & Demographics Information
What types of properties are listed in your database?
Our extensive database contains different types of properties like:
Pre-Foreclosures
Foreclosure Auctions
Bankruptcies
Tax Lien Foreclosures
Bank foreclosures (both Commercial and Residential)
REO's (Real Estate Owned)
Fixer Uppers
Distressed Properties
Government Foreclosures ( VA Repo homes, HUD homes, Fannie Mae, Freddie Mac, Federal Homes)
What are the various details that you provide for each home?
Type of the Property
Style of the Property (Single Family, Multi Family, etc)
Photos of the Property (When Available)
Satellite Photos of the Property
Square Footage
The Price
Monthly Payment
Address Information
Other contact information like email address and telephone number
Listing Company
Agent Contact
Bedroom Number
Bathroom Number
Neighborhood Profile
School Profile
Zestimate
Demographics Information
Is it mandatory to sign up for one year?
No! You can always start with a 7-day trial membership. Once the trial membership is over, you can upgrade your status to a monthly membership by paying a small fee. The benefit of a one year/annual membership is that you will save a lot on the fee.
Can I cancel my membership at anytime? How?
Yes, you can cancel your membership at anytime. You need to click on the cancel my membership link on the Contact Us page.
Top
What are foreclosed homes?
Foreclosed homes are the ones which have been repossessed by the lender, which can be a government agency, a bank or a financial institution. A foreclosure takes place when a homeowner defaults on his loan payment. A foreclosure is a legal procedure although it some states it can be carried out non-judicially.
How can I benefit by buying a foreclosed property?
Most foreclosed properties are sold at a value lower than their market value since the lenders want to cover their losses. There is a possibility that you can get a property at a 10% discount as well as a 50% discount.
What are the stages in a foreclosure?
There are actually three different stages and they are:
Pre-foreclosure: This is the first stage where the borrower/homeowner is given an opportunity to pay off the debt. They are given a grace period, which varies from state to state.
Auction: This is the next stage. If a homeowner is unable to pay off the debt within the grace period then the property will go into foreclosure and the lenders will put it up for a public auction.
Real-estate owned/REO: If a particular property was not sold at an auction, then the listing is sent back to the lender and it gets transformed into a real-estate owned property for sale or REO.
How can lender foreclose a property?
To foreclose a property, lenders have to file a judicial lawsuit. In some states this can be done non-judicially by recording a notice of default. Every state has a reinstatement period, which can be for 21-days or even 12 months. The borrower has to resolve the problem or pay the debt within this period and if they are unable to do so then a lender can foreclose the property and put it up for auction.
Can I derive a profit out of buying foreclosure homes?
Yes! Since you can get a foreclosure home for a discounted price, you can buy it, do the necessary repairs and sell it to earn a profit.
Do I have to go through a real estate broker for buying foreclosure properties?
No! There are no real estate brokers involved. Foreclosure properties are sold at public auctions.
If you are buying a pre-foreclosure property then you purchase it directly from the owner.
Only some properties that are sold by VA, HUD, or Fannie Mae may require the services of real estate brokers.
Top
What are foreclosure auctions?
Foreclosure auctions are basically public auctions where the highest bidder gets the home or property. Both first time homebuyers as well as investors can bid in the auction.
Where can I find a foreclosure auction?
You can find information regarding foreclosure auctions in newspapers, on websites etc. You can also find a comprehensive listing at BankForeclosuresSale.com.
What kind of a budget do I need to have to buy bank foreclosure for sales at auctions?
The actual cost depends on the seller who in an auction is the lender. The cost is dependent on the worth of the property and depreciation if any. Some banks require a deposit of $500 or 10% of the offer/bid amount. The deposit has to be paid to the bank after the auction is over while the balance payment can be made within 30 days (This varies from state to state).
Are there any advantages of buying foreclosure properties through public auctions?
Yes, there are a few advantages but the greatest advantage is that you will save a lot of money by buying a foreclosed property through an auction. All auctions offer discounts as against buying a new real estate property.
Do I need to know any other important things before going for an auction?
There are two main things that you need to know. They are:
Always arrive early for the auction and be mentally prepared to handle quick transactions
Carry cash or cashier's check to finalize the deal
Top
Real Estate Owned (REO) properties
What is REO property?
An REO or real estate owned property is basically a bank foreclosure property. If a property is not sold at an auction then it is given back to the lender and it becomes an REO.
Where can I find REO property?
You can find REO property in foreclosures list, which is available through BankForeclosuresSale.com, real estate agents, lender, banks and financial institutions.
Can I buy a REO property with ease?
Yes! You can buy an REO property with ease but first you will need to investigate and do a background search on the property and take stock of your current financial situation. Once you identify the right property, you can submit a written contract directly to the lender.
What kind of finances do I need to purchase REO property?
You will have to make an initial deposit, which can range from $500.00 to $5000.00 depending on the state, lender and property. You will have to submit the amount to the lender with your offer and contract. After the price, date and other terms & conditions are set, you will have to pay the rest within a stipulated time to complete the process.
Do I need to be aware of anything before purchasing REO property?
Before you make an offer, you need to make sure that you have a lender at hand from whom you can borrow the bidding amount.
Top
Mortgage Center
Resources