How to Flip Houses with No Money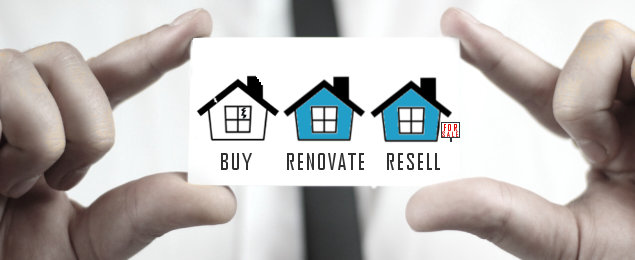 Are you interested in learning how to start flipping houses with no money? If so, then you are definitely not alone. Many people have an interest in house flipping, but they do not have upfront cash to purchase an investment property.
Fortunately, there are a few different options for those wondering how to get money to flip a house, including partnerships and securing money from a lender.
Tips for Flipping Houses with No Money
One of the best ways to obtain financial backing for your house flipping endeavors involves seeking out partnerships. Do you have a friend, family member, or business partner who has the upfront cash? If so, the two of you may be able to work out an arrangement where he provides you with the financial backing and obtains a return on his investment when you sell the property for a profit.
Another option for your house flip move involves securing funding from a lender. If you have good credit and a solid credit history, then you more than likely can secure funding from a private lender. Although the interest rate may be relatively high, if you create a solid plan that involves quickly making necessary repairs and selling the property sooner rather than later, you may be able to work with the high interest rates.
In conclusion, do not let not having upfront cash stop you from achieving your house flipping goals. Instead, seek out other opportunities including partnerships and loans that can help turn your dreams of being a real estate investor into reality and start making money flipping houses.