What is a Fixer Upper Home?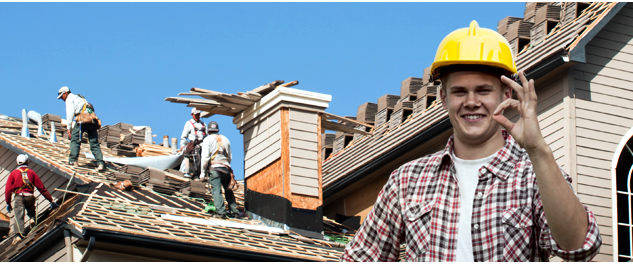 A fixer upper home is a property for sale that is in need of repairs, updating, remodeling, or other general maintenance or work. Fixer upper homes make great investments. Since these properties can typically be purchased at a discounted price, buyers are able to purchase them without putting a lot of money down. This cost-savings is often used to make repairs -- by hiring a contractor or by funding DIY home projects.
Foreclosures make great fixer upper homes. Already sold at anywhere from 30% to 60%, buyers can negotiate even better discounts on fixer upper homes in need of a little work. Whether you're a handyman yourself, or you hire contractors to fix up the home for you, a fixer upper home can help you save huge amounts on new homes or investment properties.
5 Reasons why Fixer Upper Homes are So Popular
1. Lower Sales Price

Since fixer upper homes are sold for a discount, you can buy them for much less than they are potentially worth. Buying a foreclosure means getting an extra discount, and can create an even bigger margin for profit. When you buy a fixer upper home, you'll have to put some additional money toward repairing or remodeling the home. However, with some good budgeting, most buyers may end up spending way less in total on a fixer upper home than it ends up being worth, and see profits of 30%, 45%, even 60% on resales.
2. Less Competition

Fixer uppers aren't for everybody. Many buyers these days just don't want to put in any extra work than they have to. But if you're the kind of person that enjoys a project, they can be perfect opportunities. Since there are fewer buyers out there, your chance of getting a truly low price is even better. This also means there's usually plenty of time to negotiate, because there's no hurry to buy them home before someone else does.
3. Potential for Resale Profit or Flipping Homes

For buyers who want to maximize their potential investment profit, fixer upper homes are often to best answer. If you're interested in flipping houses, the margins for profit are extremely high, and if you do some of the work on fixing up a home yourself, you're earning equity and adding value to the home without spending a dime, except on supplies.
4. Gaining Home Repair Knowledge for the Future

Ask any fixer upper buyer: once you buy one, you always want to buy another. Buyers learn so much when they buy fixer upper homes, about how a house is built, how to make repairs, and how to keep up a property, that every time you buy and fix up a home it becomes easier. Just one fixer upper project often earns you a lifetime of repair knowledge that you can use to make more investments in the future and better maintain your properties.
5. The Personal Satisfaction of a Job Well Done

There's no feeling quite like the feeling of satisfaction a home buyer has when they finish fixing up a home and get ready to move in, rent, or sell the property. Seeing the project through from start to finish and doing it yourself, while saving money along the way, is a pleasure like no other, and at the end, you truly have something to show for it. Not to mention the extra satisfaction you'll get when you have the home appraised for 30% to 60% more than you paid for it!
What to Look for in a Fixer Upper Home

1. Location
Buying a fixer upper home in a good neighborhood or desirable location will make it very easy to sell once it's fixed up. Be sure to look into the location of every fixer upper home you consider. Are property values in the neighborhood increasing or decreasing? Does the area have a growing population? Is there demand for real estate in the area? Do the local economy, school system, and other amenities add to the home's desirability or value? All of these factors can have an impact on how much your home investment will grow in value, both when you finish the repairs and over the coming years.
2. Configuration and Layout
Be sure to consider the basic structure of a home you plan to fix up. Does the property have a good floor plan, or are you going to have to knock out walls or make major structural changes to make it a good property? Sometimes, the more expensive repairs can really pile up. The ideal fixer upper home has a good 'skeleton'. This means that you want to try to buy homes that have a solid foundation, basic layout and configuration, and structural integrity. By buying a fixer upper that had the basics, you can simply add on to them to improve the home, instead of having to break the home down further before you build it back up.
3. Condition
Judging a home's condition is a huge part of choosing the right fixer upper. Never buy a fixer upper home that has more problems than you feel equipped to handle. This means making sure it has a sound foundation. Any cracks in a home's foundation should turn you away immediately. The last thing you want is for your new home to turn into a 'money pit', a project that keeps requiring more money as you learn more things are wrong with it. The best way to avoid this is to hire a professional home inspector. These professionals will know exactly what to look for, and can often turn up hidden problems the average buyers would never notice. As long as you plan ahead and foresee every potential cost, you'll be in good shape to separate the average fixer upper homes from the great ones.
Fixer-Upper Repair Estimates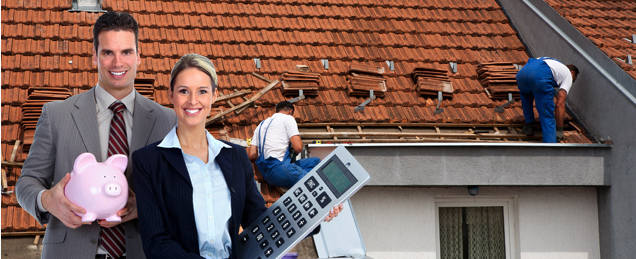 A huge part of buying a fixer upper is being able to foresee costs before you buy and make general estimates as to how much the property will cost to repair, remodel or fix up. Many buyers choose to hire professional contractors to make assessments and estimates of how much the work will cost. But any buyer should know how to distinguish low-cost, easy fixes from harder, more expensive ones. Below is an introductory list to give you an idea of what can be considered small and major fixes.
Smaller Fixes
Generally, all fixer upper properties are going to need a fresh coat of paint, usually both indoors and out. This may include stripping existing paint or wallpaper, but the good thing is that almost anyone can paint the interior of a house. Some choose to hire professionals for the exterior, but the cost is usually not too great. In many cases, windows need to be replaced or updated to be energy and heat efficient. The same goes for doors. These are small expenses that can make a big difference in the overall value and marketability of a home.
Then there are the home's fixtures and amenities. Updated kitchens always have a big effect on the value of a home, so looking into getting new cabinetry or sink can be important. You may also want to install or replace trim for the walls in the rest of the house, or lintels for doorways. Updating or replacing light fixtures is another common expense. Modern lighting can have a great effect on the home's overall value and appeal. Some may even consider upgrading the home by adding amenities like an outdoor deck or patio.
Generally, speaking, the smaller, inexpensive fixes are the kinds of things that can be considered 'cosmetic'. They make take some work, but they won't require you to greatly alter the house's backbone or structure. They are also usually the things that go a long way in making the home more visually appealing.
Bigger Fixes
A common big fix that some fixer uppers need is new plumbing and sewer lines. Unfortunately, this is the kind of fixer upper job that many people need to hire a professional to do. It's important to get the plumbing work right the first time, especially when dealing with how your home connects to the sewer system. Roof jobs are another common big fix, and they can be quite expensive. However, some buyers choose to learn to do this job on their own, and can be successful. But if you buy a property in an area that gets a great deal of rain or snow, you're going to want to make sure you get the roof repaired correctly to avoid further damage to the rest of the home.
Many older homes will require updates to the Heating, Ventilation and Air Conditioning (HVAC) systems. However, while this is a big fix, it can also go a long way toward reducing costs in the long run. An effective, efficient HVAC system can save you a bundle in energy expenses over the long term, and is worth paying for in many cases. It's also a great selling point for a home. Many fixer uppers will need to update electrical systems as well. Electrical work tends to worry some buyers, so be sure to judge how extensive the work will be and whether or not you'll be able to make a few small fixes yourself or whether you'll want more major work to be done by an electrician.
Another costly repair is when you decide to entirely remodel a kitchen or bathroom. Changing countertops, flooring, showers, toilets, and other similar changes can add up quickly. However, the good news is that these are the kinds of jobs that are perfect for homeowners to do themselves. They don't necessarily require technical or specialized knowledge, just the patience to learn the craft and to do a little carpentry.
Fixer Upper Home Inspections
Before you buy a fixer upper home, an inspection (or several inspections) is crucial. While you may be able to assess many repair costs on your own, nothing beats the security of having a true professional come and tell you that your own assessments are correct. By the same token, nothing beats having a professional show you a reason not to buy the home that you might have missed.
Roof certifications should always be obtained prior to a fixer upper purchase. If you're not willing to replace a roof, and the home does not pass a roof inspection, then you should count out the property.

Pest inspections are also very important. Homes with termite damage can be extremely costly to fix, and the result of extensive damage could have an effect on the structural integrity of the property. A home with a pest infestation will have a double cost: the cost to get rid of the pest, and the cost to replace or fix the damage they've done.
Sewer line inspections are also important, as are engineering reports on the structural integrity and foundation of the home. These are areas most buyers don't have much expertise, and hiring a professional can help you assess whether the property is what you expect.
Are Fixer Upper Homes for You?
Now that you know what goes into buying fixer upper homes and handyman specials, you can decide if a fixer upper home is right for you. Remember, some homes will need much less work than others, and you can gauge how much work you're willing to do. But it's important for buyers not to just rule out a home that might need a little work, since their additional savings you stand to gain often really makes it worth it. Try searching our listings of fixer uppers and handyman specials to see what's available in your area. The best way to decide if a fixer upper is right for you is to check out what's out there, and BankForeclosuresSale.com stocks one of the largest online database for buying fixer upper houses available anywhere.
Special Loans for Fixer Uppers
Some fixer uppers may even qualify for special loans available through HUD and the FHA. As part of their efforts to increase homeownership and develop neighborhoods, buying a fixer upper in a HUD target area can qualify you for a special, low cost loan, that can make buying a fixer upper even more affordable. These loans can be great deals, because HUD investment in the area of your purchase will lead to future development and value growth.
HUD also offers home loans that allow you to combine both the costs of repairs and the cost of buying the property into one loan. A problem some fixer upper investors run into is that banks won't lend the money for a property until repairs are made, but the buyer can't make repairs until they buy the property. The HUD 203(k) loan addresses this problem by helping buyers get the money they need to buy and fix up a property in one convenient loan.
Find More Related Information
Search Homes by Top Cities: