How Long Does it Take to be Approved to Buy a Foreclosure?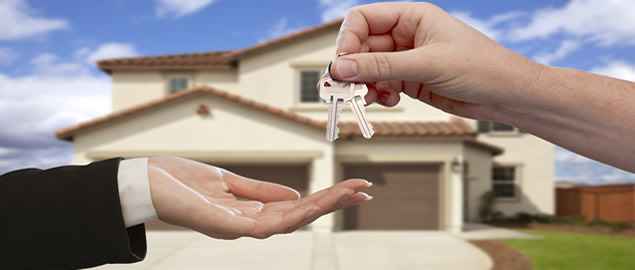 If you have decided to purchase a foreclosure property, then you are more than likely wondering how the process differs from purchasing a non-foreclosure property. Specifically, you may be wondering how long it takes to obtain the approval of a lender.
This webpage is designed to answer all of your questions about the approval process of purchasing a foreclosure home.
When Buying a Foreclosure how long does the Approval Process take?
This in and of itself is a rather complicated question because the answer depends on a variety of things including everything from who owns the foreclosure property and how it is being sold to your method of payment.
For example, if you attend a foreclosure auction and you bring $100,000 cash with you and end up winning the bid on a home for $80,000, then essentially you are approved instantly - meaning that after signing some papers you are the proud new owner of this home. (Please note that some states require the purchase to be recognized by the court system before ownership rights are transferred, which can take approximately 30 days, while other states have an immediate transfer of possession).
On the other hand, if you are attempting to purchase the foreclosed property directly from lenders, then you can make an offer and expect it to take anywhere from 24 hours to a few weeks to hear back from the bank on whether or not they accept your offer. More often than not you will receive a response in 48 hours; however, if there are multiple offers on the property it could take a couple of weeks. The same is typically true for foreclosures owned by the government.
For short sales and pre foreclosures, the time can be even longer since the bank and the homeowner must essentially agree to the final price. In these situations there are often a lot of negotiations taking place and three parties that must be satisfied with the final price, often dragging out the process a bit longer.
In the end, everything from your method of payment and where the property is purchased (e.g. auction) to the specific lender and the number of offers on the property determine how long the approval process takes. Plus, the state you are planning to purchase the property in often has its own set of rules that may speed up or slow down the approval process for purchasing foreclosure homes.
As a general rule of thumb, you should be approved in approximately three weeks - keep in mind that this approval time does not take into consideration the time it takes to obtain personal loans or home loans if necessary to make the purchase.
What is usually needed for the Home Buying Process?
What is needed to purchase a foreclosure property depends upon the method of payment. For example, if you are planning to obtain mortgage financing, then you will need the following:
W2s for the last 2 years
Tax returns for the last 2 years
Paystubs from current employment
Bank statements for the last 2-3 months
Copy of your driver's license
Asset statement
Property information
Please note that the specific requirements vary depending upon the lender you choose, with private lenders often having additional documentation required. More often than not, you can search online or call the lender on a direct line to obtain more information on needed documentation.
On the other hand, if you are paying cash for the foreclosure property at auction, then more than often you must show up to the auction with proof of payment. Whether you must pay for the property in full at the auction or you have a short amount of time (normally 15 days) before you must pay the amount in full depends upon the specific auction. Make sure to find out the answers to these questions before showing up at the auction with the intent to buy a foreclosed home. Taking a photo ID is highly recommended.
What Else Needs to be Done Once Accepted?
The answer to this question again depends on whether you are financing the foreclosure or if you are paying in cash.
If you are financing, then make sure you work with your lender to complete essential steps to complete the financing process.
Below is a list of everything else that needs to be done before closing on the property (unless the property was purchased "as-is" at a foreclosure auction):
Have the home inspected
Review and sign purchase agreements
Apply for the title
Apply for homeowners insurance
Determine closing details (time, place, location, money needed, etc.)
If all goes well and you are paying in cash, then you could be walking away with a new foreclosure home in as little as a few days. On the other hand, if you are financing and/or are one of several interested in bidding on a foreclosure, it could take anywhere from three weeks to a couple of months before you can get to the closing table.
Fortunately, you should find out whether or not your offer was accepted within 48 hours in most cases, allowing you to move forward as quickly as possible on securing financing if necessary.
In the end your realtor or broker will guide you every step of the way, making it relatively easy on your end.