Home Buying Programs and Assistance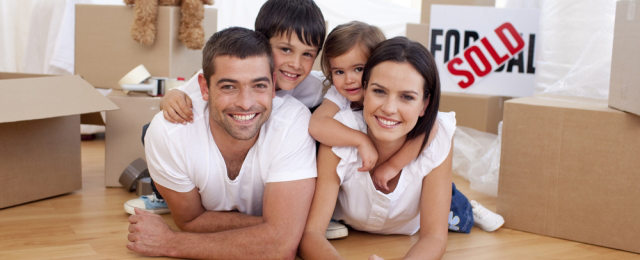 Did you know that if you are a potential homebuyer or an investor interested in purchasing a new home - discounted properties such as foreclosed homes - then you may be eligible for homebuyer programs that often make buying a home or investment property easier and in some cases more affordable?
When considering buying a foreclosed home, or an investment property, make sure you look into home buying programs - both within your state and nationally - to take advantage of home buying assistance for those looking to finance a new dwelling.
Homebuyer Programs in your State
Depending upon where you live and when you are looking to purchase a property, many states offer a variety of home loan programs. Therefore, it is essential for both buyers and investors to learn more about the opportunities available within their states for those interested in purchasing a property and obtaining assistance throughout the home buying process.
You can search for homebuyer programs within your state by visiting the local home buying programs page provided by the U.S. Department of Housing and Urban Development.
FHA Programs for First-Time Home Buyers
If you are a first-time home buyer, then you may wish to consider the "A Home of Your Own" program offered by the Federal Housing Administration (FHA). FHA first-time homebuyer programs are designed to help those new to the home buying process navigate the often-confusing waters of buying your first home, while also providing information on FHA loans that require a small down payment in comparison to traditional home loans.
Therefore, if you are purchasing your first home, make sure you learn more about FHA loans and their home buying program for first-time homebuyers.
HUD Home Buying Programs
In addition to local homebuyer programs and FHA programs for first-time home buyers, HUD has a wide variety of programs including the following:
Good Neighbor Next Door: This program is designed for law enforcement officers, teachers, firefighters, and emergency medical technicians that provides a discount in exchange for a commitment to live in the home for at least 36 months. This program is for homes that are located in "revitalization areas."
Hurricane Discount Home Sales: HUD has also been known to offer programs that provide a discount for evacuees who have been displaced due to major hurricanes.
Homeownership for Public Housing Residents: This HUD program aims to help public housing residents move toward homeownership.
These are three of the home buying programs that are offered through HUD to those who quality and are looking at getting financed for their new home purchase.
In conclusion, there are a variety of home buyer programs that provides funding and/or grants, both nationally through organizations like the FHA and HUD and locally depending upon your state. Therefore, whether you are an investor or potential home buyers looking at purchasing a new home or income property or for something like a home equity loan, make sure you look into home buying programs that may help with funding your home purchase.