The Foreclosure Buying Pattern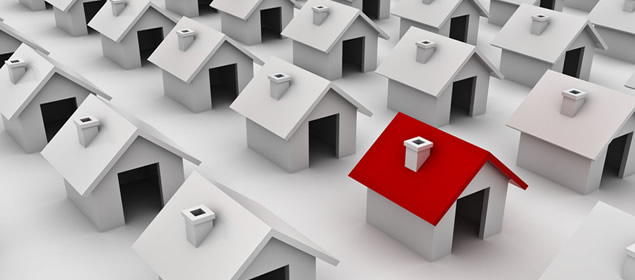 If you are interested in buying foreclosures, then it is essential to understand the foreclosure buying process and the buying pattern for all homes. Learning the buying pattern for everything from foreclosed properties to new homes can help you understand why home sales rise and fall. Plus, you can learn when you can expect to see a higher number of home listings, including everything from government foreclosures to bank-owned homes.
What Time of the Year do Most People Buy Foreclosures?
Generally speaking everyone from investors to potential homebuyers buy foreclosed homes throughout the year. However, foreclosure buying tends to follow the same buying pattern as the overall housing market.
When you look at buying patterns for the housing market, home sales tend to be highest in the spring and summer months. You typically see home sales starting to rise between February and March, peaking around June, and taking a steep fall again by September.
Therefore, when trying to find out what type of the year most people buy foreclosures, the same answer typically applies-most foreclosure properties are purchased in the spring and summer months.
When is Foreclosure Information Released during the Year?
Foreclosure statistics and data are released throughout the year; however, the information is not released by federal government agencies. Instead, the majority of foreclosure information is released by CoreLogic, the Mortgage Bankers Association, and other organizations.
Therefore, when the information is released is dependent upon the source. For example, CoreLogic releases data on foreclosures, home prices, and other real-estate related information on a monthly basis. The Mortgage Bankers Association releases the results of their National Delinquency Survey each quarter.
In the end, most organizations that provide detailed data will at least release information at the end of each quarter.
Do Courthouses Have Information on Foreclosures Before Real Estate Agents?
If you are wondering how to buy a foreclosed home, then your first question probably revolves around how to find these incredible deals. Fortunately, there are some great foreclosure listing services that provide up-to-date information on the latest foreclosure properties on the market, often including upcoming auctions.
Although you can contact the courthouse to determine upcoming local auctions before the homes become classified as bank-owned homes (or REO homes), it can be frustrating to rely on this method if you are seeking properties in multiple locations.
In short, local courthouses often have a slight head start when it comes to local foreclosures that are set to be auctioned off at the court house; however, generally speaking, local courthouses and real estate agents typically have information on foreclosures around the same time-which is also true for foreclosure listing services.
Therefore, contacting court houses, local real estate agents, and relying on online listing services are all essential steps in finding the best foreclosure properties at the best price.
It is also important for you to learn about home loans and how interest rates are determined so that once you have found the right house to invest in you will better understand foreclosure financing, which will make the buying process faster!