How to Successfully Shop for a Foreclosed Home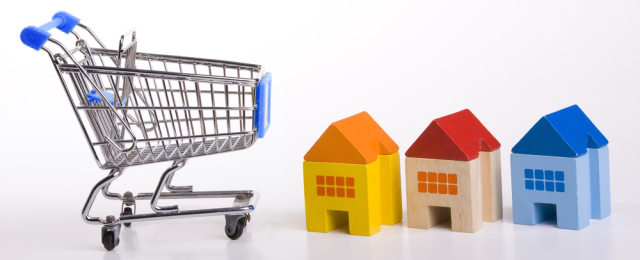 Are you interested in buying a foreclosed home for personal or foreclosure investing purposes? If so, then follow these five steps to help you find the discount property that best meets your personal or investing needs.
Step One: Create a Wish List
Before shopping for any home - including foreclosures - it is important for you to create a wish list of the features that you want in your new home or investment property. Sometimes when we are in the middle of the home buying process, we can easily get distracted and become so narrowly focused on buying a property that we can forget to make sure that the home has the features we desire.
When creating a wish list, prioritize your list. First, create a category of non-negotiables - these are features that the property must have in order for you to even consider purchasing the home. Then, create another category with features you prefer, but are not deal breakers. Continue with this process until you have a wish list of the features you desire.
This is also the step where you should start contacting lenders to obtain pre-approval in order to determine how much of a home you can afford. When financing a home it is important that you take into consideration everything from the interest rates to lender reputation.
Step Two: Create a Home Shopping Checklist
After you have created a wish list, you should then create a home shopping checklist where you can write down essential information. Make sure you include items from your wish list on this checklist so that you can quickly check off which features the property has for reference later.
Feel free to include a ranking system as well when creating your checklist. What condition is the kitchen in? What is the square footage of the home? How much yard space is there? What is the listing price? The more comprehensive your checklist is the better you will be able to compare and contrast these homes once you narrow your list down.
Home shopping checklists are great for both investors and homebuyers - especially for the first-time homebuyer.
Step Three: Shop for Homes for Sale
After you have created your wish list and corresponding checklist, it is time to start shopping for homes for sale. The best place to start your search for distressed properties is online foreclosure listings. Here you can quickly and efficiently locate foreclosures and other distressed properties with your specified features (number of bedrooms, bathrooms, price range, etc.).
After you have created a list of properties that interest you, then it is time to take your checklist and tour the homes. Remember, take as many notes as possible when you visit the home because it is often hard to remember specifics about the property when you visit several homes in one day.
Step Four: Narrow Down Your List
Once you have visited a number of homes (the more the better), narrow down your list to the homes that you are most interested in purchasing. Then, go back to your checklist and look at the pros and cons of each property.
Step Five: Select a Home and Make an Offer
After comparing and contrasting these properties, it is time for you to select the home you want to purchase and then make an offer on the property.
In conclusion, utilize these tips and steps when purchasing residential real estate - including foreclosures and other distressed properties - for personal or investing purposes. The home-buying process can be quite complicated, especially if you are in for a long-haul search process. Just focus on a systematic approach to purchase real estate and you will be calm, cool, and collected throughout the entire journey.