Saving Big on Foreclosed Homes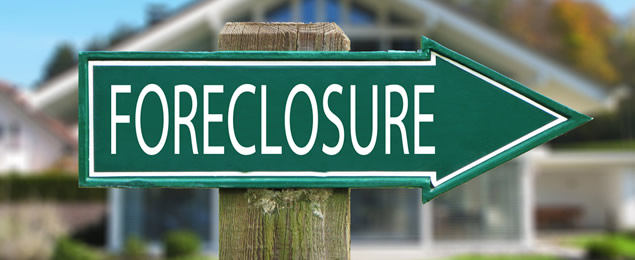 Buying foreclosed homes is an excellent way to go about saving on a new home anywhere in the country. These incredible properties offer great opportunities for discount purchases, as they are so often priced below their actual value. However, as in all real estate, there is no such thing as a sure bet, and you have to know the right way to go about finding and buying these great pieces of real estate in order to get the best deals.
How to Find Foreclosed Properties?
The first step to finding the right property is to find a foreclosed homes list. Since these properties are not a traditional form of real estate, it can sometimes be hard to locate listings or information on them. At BankForeclosuresSale.com, we spend lots of time consulting different lending agencies, government institutions and banks across the nation to find all the newest listings of foreclosed homes for sale and bring them together in one main database for our users to search and browse. Whether you're looking for a new home for your family in Southfield, MI or a valuable investment property in New Orleans, LA, we'll show you how to easily search our database to find the exact types of properties you need.
But finding listings is only half of the process. Once you start searching, you'll see that there is a lot out there, often thousands of properties available in major cities like Memphis, TN, Charlotte, NC and San Diego, CA. So in order to pick the ones with the best investment potential, you have to know what to look for. We'll show you how to analyze a foreclosed homes listing and use it to find out all the information you can about a property that interests you. A lot goes into judging a property's value. First off, you should arrange for an appraisal to determine a property's estimated market value and a Title Search to make sure there are no additional liens held against it which you could become responsible for. We'll help you get both of these tasks accomplished, and then show you how to use the information to determine how much you stand to save on a property. We'll help you take into account costs of repairs, as well as help you project the potential appreciation value of the property by judging the surrounding area and the home. We'll also help you discover the different types of foreclosed properties available to you. There are different advantages to buying bank foreclosed homes for sale and discount properties available from government sources, and we'll help you choose the right path to follow based on your own needs.
Learn How to Save Big
There is a lot that goes into a successful purchase of a foreclosed home and we'll help you become an expert at it. Come learn more about how to save with foreclosed homes today! Search for a property anywhere from Baltimore, MD to Oklahoma City, OK to Rocky Mount, NC!
Search Bank Foreclosures by Top States:
Search Foreclosed Homes by Top Cities: