Buy a Foreclosure with Bad Credit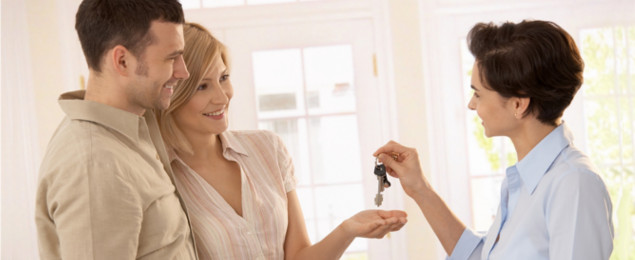 Many people are under the impression that they need a lot of cash or good credit to purchase a foreclosed home. While one or both of these things will definitely help your cause, it is important to note that you can move forward with the process even if you have bad credit.
Consumers who have black marks on their credit report will have a more difficult time purchasing any type of property, including foreclosures. However, it is not impossible.
Tips for Buying a Foreclosure with Bad Credit
If you have poor credit but still want to buy a foreclosure, there are several things you can do to improve your chance of success.
Consult with a mortgage broker. This person can pull your credit report, provide advice, and help you understand what type of loan, if any, you qualify for.
Consider an FHA loan, as this can be easier to obtain than traditional financing, especially if you have bad credit. During this time, you will be asked to provide information and statements detailing missed payments that have negatively impacted your credit score. There are situations that may work in your favor, allowing an underwriter to approve your loan, such as a medical emergency or job loss.
Provide your loan officer with as much information as possible, including nontraditional sources of credit, such as a strong rental payment history. This can prove your willingness and ability to make a monthly housing payment.
Hard Money Lenders and Foreclosed Homes
At some point, you may realize that obtaining a mortgage approval from a traditional lender is impossible for somebody in your position.
In this case, you may want to consider doing business with a hard money lender.
These lenders are more than willing to provide financing, despite your bad credit, but there are trade-offs:
You are required to make a sizeable down payment, sometimes as much as 35 percent.
You will be asked to repay the loan within a short period of time, such as one to three years.
Your interest rate will be much higher than a traditional lender, many times reaching 15 percent.
As you can see, even though your bad credit may hold you back to a certain degree, it doesn't have to stop you from buying a foreclosure.
Find a Foreclosure Online
Once you realize you have the money necessary to purchase a foreclosure, it is time to begin your search.
With our listing service, you can find foreclosures in your area without ever having to leave home.
Everyday, we update our database with new properties, so you can decide which auctions to attend and how to approach the biding process.
We have helped thousands of people find and buy foreclosures up to 60% below market value.