How to Apply for a HUD Loan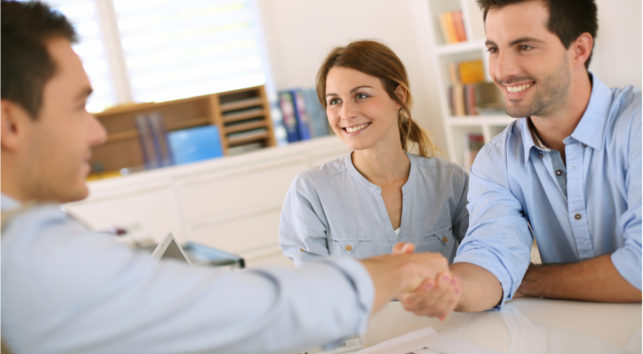 The Department of Housing and Urban Development (HUD) offers several mortgage programs with the goal of helping people purchase a home who may not qualify for a traditional loan.
Applying for HUD financing may not be exactly the same as a traditional mortgage, however, the overall process is similar in many ways.
Since a HUD mortgage is insured by the Federal Housing Administration (FHA), for those who don't quality for a conventional route it is easier to apply for FHA loans when buying a HUD home.
How to Apply for a HUD Loan
Here are three simple steps to follow if you are interested in HUD loans:
1. Contact your local housing authority to discuss your situation and obtain information on the loan programs that are best for somebody in your position. A real estate agent or mortgage broker can also point you in the right direction, so don't be shy about discussing your need for a HUD loan.
2. Find a real estate agent who is registered with HUD. This will allow you to focus your search on a HUD qualified home.
Remember, there is special HUD paperwork associated with this type of purchase, so you need to work with a realtor who is experienced and knowledgeable in this area of the market.
3. Find a lender that offers HUD financing. There are many lenders that offer FHA loans, however, this is not the case across the board. You need to find local FHA lenders who can answer your questions and help you better understand the application process.
Remember, HUD does not actually lend you the money to purchase a home. Instead, the FHA insures your loan. This means that if you default for some reason, the government will cover the loss incurred by the lender.
While the overall application for a HUD mortgage is similar to conventional financing, there are loan requirements you must meet to qualify.
FHA Loan Requirements
Before applying for an FHA loan, it is important to become familiar with the requirements. In addition to what you can learn on your own, contact a qualified FHA lender in your area to discuss your situation.
Here are several points to consider:
Credit score of at least 620.
Housing ratio of 30 percent or lower.
A minimum down payment of 3.5 percent.
Debt to income ratio of 41 percent or lower.
Applying for a HUD mortgage is a simple process if you understand the basics and obtain the necessary help from a qualified real estate agent and local lender.