How Home Inspections on HUD Properties Work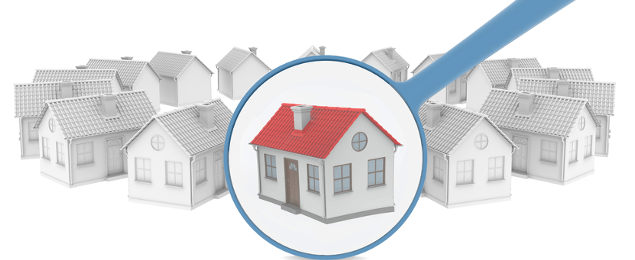 All HUD homes are sold as-is, meaning that the United States Department of Housing and Urban Development does not warrant the condition of the property and is not obligated to pay for any repairs related to defects.
Since the new owner of the home is responsible for making all repairs, HUD recommends that potential buyers opt for a home inspection before submitting an offer.
Generally speaking, an HUD home inspection is the same as a traditional purchase. The only difference is that when buying HUD homes, the buyer is not able to ask the seller to make any repairs.
HUD Home Inspection FAQs
While it is important to hire an experienced and knowledgeable inspector, there is something else you need to consider: find a professional who has inspected HUD homes in the past. These people are well aware of the most common concerns with these homes, allowing you to receive the best information possible on defects and repair costs.
Here are some of the questions you should ask before hiring an HUD home inspector:
What does the inspection cover? Can I see your HUD home inspection checklist?
Will I be able to attend the inspection?
How long have you been inspecting HUD homes?
How long will the inspection take?
How much do you charge for an HUD home inspection?
Do you have a membership to any professional home inspector association?
HUD Home Inspection Tips
When it comes to an HUD home inspection, you must be sure your inspector is paying close attention to the following areas, features, and potential issues:
Plumbing: what are the pipes made of? Are there any leaks? Old pipes can erode over time, causing leaks and other issues.
Wiring: old wiring, such as knob and tube, can be hazardous and costly to replace.
Roof: how old is the roof? Do the shingles have any life left in them? Are there any leaks?
Mold: inside and out, this can be a problem for a homeowner. Inspectors should check damp areas, especially basements and attics.
Pests: from rodents to carpenter ants to termites, a pest inspection will turn up any potential issues.
Water damage: water damage can be in any part of the home, with the most common areas including: attic, around doors and windows, and in the basement.
All of these can be serious, so it is important for your inspector to focus his time on these areas as to provide you with information on any issues that may be present.
The HUD Home Inspection Process
The United States Department of Housing and Urban Development suggests you opt for inspecting HUD homes before you submit your offer. This way, you don't find yourself with a home that needs costly repairs that you are unwilling to complete or unable to pay for.
Once you find a qualified HUD inspector, schedule a time for the inspection to take place.
Upon completion, you will be presented with a report detailing everything that is wrong wit the home. In addition to discussing the major points with your inspector, take the time to review each and every issue on your own.
Before submitting an offer, it would be in your best interest to bring a contractor to the home for a quote on how much any repairs would cost. This will help you formulate an offer, while also knowing how much money you need to leave in your repair budget.
Although HUD are sold as-is, with a home inspection, it is possible to know exactly what you are getting before placing an offer.