Foreclosure Homes from HUD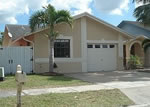 Since HUD is a major mortgage lender, they also have to deal with foreclosures, like any other lender. In the event of a foreclosure, HUD will have to sell the defaulted property in order to get back the money lost on the loan. Since HUD deals with such a high volume of mortgages, they are well equipped to handle a high level of foreclosures as well. HUD ends up selling a great deal of foreclosures throughout the country every year, and for buyers and real estate investors, they can be very profitable purchases. HUD homes often sell for anywhere from 30% to 60% less than their market value, simply because they are foreclosures.
How To Buy HUD Foreclosures
Buying HUD foreclosures can be a fantastic option for anyone looking at buying real estate, but the best deals are often available to those looking to buy a home as a primary residence. After a foreclosure, HUD first offers the property to 'owner occupant' buyers. This is part of their goal to increase individual home ownership. The great part about buying a HUD home as an owner occupant is that your competition for the property is only other owner occupants. You don't have to worry about investors with great sums of money outbidding you. As a result, many homebuyers can secure great deals on HUD homes.
HUD Homes for Investors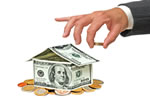 Once the initial offer to owner occupants expires, HUD homes become available to anyone, include investors looking to buy HUD homes and flip them, or buyers looking to rent the properties for extra income. Multi-unit HUD homes, which are perfect for investment or rentals, are quite common, and can be found anywhere. These properties offer the same low prices as owner-occupant offerings, and as a result HUD homes are some of the most sought after investment properties on the real estate market today.
What about Financing?
Financing is an important aspect of buying any home. You should always secure your financing before you pursue properties. Knowing how much you have to spend can help you focus your search for real estate and help you find the best deals. One of the great parts about buying real estate from HUD is that HUD is also a mortgage lender, so many buyers choose to make the process easier by buying a home and securing financing from the same source. While HUD doesn't lend directly to the buyer specifically for the purpose of buying a HUD home, there are several options for specific cases in which buyers can qualify for FHA home loans, which many buyers find more convenient than dealing with a private bank or lender.
FHA 203(k) Rehabilitation Loan
This loan is available from HUD to homeowners who are interested in buying fixer upper properties or handyman specials. One of the problems with buying these properties is that the buyer often needs an initial loan to buy the home, then a loan to cover the cost of the repairs, and finally a permanent mortgage to cover the total value of the fixed up property. An FHA 203(k) loan provides the homebuyers with one convenient loan that covers all of these costs at a single, reasonable fixed interest rate. Investors and homebuyers alike often find the 203(k) a very attractive option.
FHA Insured Mortgages
FHA insured mortgages can offer great rates on home mortgages, and can cover up to 96.5% of a property's value. While you have to meet FHA's credit qualifications, the rates offered by FHA mortgages can be very favorable.
Revitalization Area Homes
If you're a teacher, law enforcement officer or fireman, EMT, or you work in local government or a non-profit, you can receive an extra discount on HUD and FHA homes if you buy them in designated Revitalization Areas. These areas are all over the country, and the program is designed both to offer discounts to those in public service jobs, as well as to encourage home ownership in areas in need of improvement. Check out the FHA website to learn more about this program and see if homes in your area qualify.
Does BankForeclosuresSale.com Help Me Find HUD Homes?
BankForeclosuresSale.com stocks a comprehensive database of over 2 million listings from all over the country. With our service, you'll be able to find all kinds of discount foreclosures, including homes available from HUD and FHA, just by searching for foreclosures in your area. There's no better value on the real estate market than a foreclosure property, so try a search in your area today.