How to Inspect a Bank Owned Home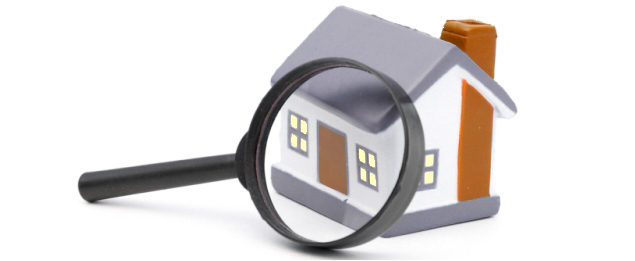 If you are interested in purchasing a bank owned home, then you may be enticed by the benefits of having a home inspection, including whether you can perform the inspection yourself or if you should hire a professional home inspector. In fact, you may even be wondering if you are even required to have a property inspection of the home before you buy.
Here you will find the info you need about this subject to help you make smarter investment decisions, regardless of what type of property you are considering buying.
Are Home Inspections Required?
The short answer to this question is "it depends". When purchasing a property, the rules and regulations vary and depend on where the home is located. More often than not, a homebuyer isn't required to obtain an inspection; however, most realtors strongly recommend house inspections and will often even have the buyer sign a disclosure if they opt out.
Although it may not be required, paying the home inspection cost in order to learn as much as possible about the bank-owned home you are buying is essential for understanding property details – allowing you to make a smarter investment decision. For example, if the property has major issues that aren't visible to the naked eye, then a home inspection can uncover these problems and may or may not influence your decision to buy.
Can the Buyer Conduct the Home Inspection?
If you have decided it is in your best interest to inspect the property, then you may be tempted to examine the home yourself. There are no rules that prevent you from inspecting the property yourself; however, unless you have experience and know exactly what to look for, it's often better to pay for a professional home inspection service. The last thing you want to do is buy the property and then uncover several issues that would have been detected by companies that specialize in building inspection services.
Should You Hire a Professional Home Inspector?
Unless you have extensive experience with inspections, it is best to hire a certified home inspector. More often than not, the costs of the inspection will be outweighed by the ability to learn more about the home you are about to buy before you sign on the dotted line and commit to the purchase.
Inspecting the Home
Regardless of whether you choose to inspect the property yourself or hire a professional, it's crucial that a home inspection checklist is followed to ensure that all key aspects of the home are being examined.
Make sure your checklist includes the following items:
Grounds (landscaping, lawn, garden, etc.).
Foundation Inspection.
Windows, doors, and floors (including insulation).
Paint condition (exterior and interior walls).
Mold inspection.
Roof.
Plumbing.
Electrical (lighting, fans, etc.).
Heating / Cooling.
Fixtures (bathrooms, kitchens, etc.).
Kitchen appliances and cabinets.
Termite inspection.
Other structures (basement, attic, storage organization, etc.).
If you hire a professional, a detailed report of each of these factors will be provided to help you better understand the extend of the needed repairs and current condition of the home.
For example, if you determine that the property only needs painting in the bedrooms and living room, then repair costs should be minimal. On the other hand, if the inspection reveals a need for roofing or extensive flooring, the costs can add up quickly.
Use an inspection to help figure out your estimated costs of repairs to the bank-owned property and include that price in the total estimated investment in the property to help determine if you are making a smart purchase. For best results, follow homebuyer tips and hire a certified inspection that can provide you with a detailed report.
In conclusion, an inspection may not be necessary, but is highly recommended. Knowing what you are buying is a key aspect of making smart investment decisions, especially if you are buying bank-owned homes.