Checklist for Buying Bank Owned Homes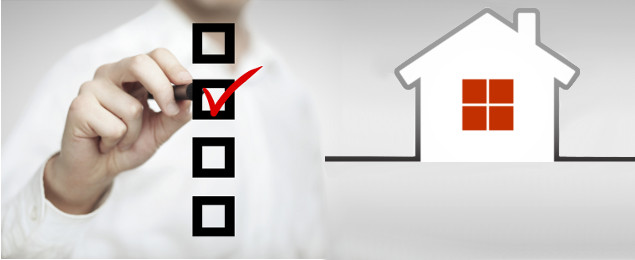 Regardless of whether you are buying a bank owned home or are looking to purchase another type of property, it is important to create a checklist to make sure you do not forget anything. The home buying process can sometimes be overwhelming; therefore, having a checklist will enable you to remember everything that you need to do before closing day. Furthermore, a list will help reduce the chances of forgetting to do something important, which can not only delay your closing date but can also result in you obtaining a property that may not be a good investment.
When investing in real estate, make sure you learn as much as you can about how to buy a home, which includes creating and following a checklist to assist you throughout the process.

The Home Showing Checklist
One of the most important checklists is the one that you carry around with you when you are attending home showings. Sometimes when you are considering a lot of properties, it is hard to remember all of the important aspects about each home that you have viewed. Having a checklist will help you remember key things about the property and the surrounding location, which can be used to help you narrow down your list as well as compare and contrast homes.
This checklist should include everything from the price of the home and location to the number of bedrooms, bathrooms, and square-footage, and as well as a place for comments. Taking notes and making comments on each property that you view can help you save time. Although HUD has a checklist that can be used as a starting point, make sure you tailor your checklist to include all of the things that you view as important in your new home and then take that list with you as you search for your dream house.

The Home Inspection Checklist
In addition to the home-showing checklist, you should also learn more about the home inspection checklist that your inspector will be using, especially if you are considering buying bank owned homes for sale. In fact, you should request to view the checklist that the inspector will use and compare and contrast these lists to help you find the best fit for your needs.
Even though you can often find a cheap foreclosure home, the home inspection will make you aware of needed repairs, so you can consider the costs of these renovations and repairs when deciding if you should invest in the property.
At the end of the day, the cost of the property plus the cost of needed repairs will be the total investment in the home. This number is used to determine if you can expect a return on your investment if you are looking to sell the property for a profit. Similarly, the same number can be used to compare it to the market value of other similar homes on the market to make sure you are getting a good deal on the home before you buy. Therefore, the home inspection process is essential when buying a REO property.

Add Title Search to Your Checklist
Using a checklist for essential features is important, as is the home inspection checklist; however, you should also make sure to create a checklist of things that need to be done before closing day. For example, if you are purchasing a foreclosure or other bank-owned home, then you will definitely want to obtain a home title search. This search is designed to help you to learn of any outstanding taxes or liens on the property that you will be responsible for once the property is transferred into your name. More often than not people do not check the titles of properties before buying them, but if you are looking for bank homes for sale then a title search is always recommended.
Engage in Negotiations With the Bank
In addition to adding a title search to your checklist, you should also consider home buying negotiation when purchasing bank owned homes. More often than not, foreclosures and other distressed properties are sold "as is", meaning that the lender will often not make repairs to the property. However, you can always try home price negotiation in addition to negotiating other items such as the down payment, interest rate, and closing costs – especially if you are using the same lender for the new mortgage. In short, just because a home is being sold by a bank instead of a homeowner does not mean that negotiations are off the table.

Making a Smart Offer
Once you know about the needed repairs and you are very interested a specific property, it is time for the next step: Making an offer on the home. When making your offer, remember that negotiations are possible and you can use information that you learned in the home inspection as leverage to obtain everything from a lower price on the property to other benefits as mentioned above. However, it is important to note that when you are making an offer on a bank-owned home that your offer should be reasonable – making an offer that is way below the asking price will more than likely be declined. Instead, make a reasonable offer that still leaves room for counter offers. It is recommended that you have a real estate professional with experience in investing in bank owned properties to assist with the offer and negotiation stages.
At the end of the day, if you are buying a home from a bank, then you should create checklists to help you along the way. Make sure that your master checklist includes a home inspection, a title search, and planning for negotiations. Also, create a checklist to take with you when you visit properties to help you narrow down your list and ultimately select the property that may very well become your next dream home or big investment opportunity.