Repairs on Bank Owned Homes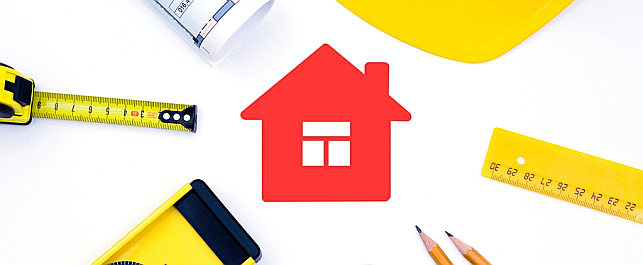 If you are looking at purchasing fixer upper homes from a bank, then you may be wondering about the process of repairing a bank owned home. Specifically, you are more than likely wondering if the lender will make repairs to the property or if you will be responsible for these repairs and should therefore take the cost into consideration when making an offering.
Here you will learn more about REO repairs, including if the bank will pay, if you can make repairs before closing, and ways to estimate the costs.
Will the Bank Pay for Repairs on Bank-Owned Homes?
When buying a bank-owned home, repairs are almost always part of the equation. Sometimes these repairs are minor, such as painting. Other times, the home may need major improvements. Although some banks will make repairs on the property (especially if they are trying to meet FHA guidelines), more often than not the home will be sold "as is", meaning that you will take ownership of the home in its current condition.
Fortunately, there are some loans (such as FHA 203K) and grants available that may be able to help you finance the repairs if the bank will not cover the expenses. However, you will need to make sure you qualify for the FHA 203K loan before applying. Similarly, although nonprofit agencies include home improvement grants as part of their services, the availability of these grants will vary depending upon a variety of factors including where you live, your socioeconomic status, and sometimes even your age (there are some programs that are designed specifically to assist seniors).
Therefore, if you are buying a home from a bank, it is recommended that you take the costs of these repairs into consideration when making an offer on the home. Furthermore, you should explore your options of adding the repairs to your mortgage (or getting additional financing) when talking when lenders about home loans.
Making Repairs Before Closing
If you have determined that the bank will not pay for the repairs, but you still want to buy the property, you may be wondering if you can start making the improvements before closing day. In short, the answer depends on the terms that you and the bank agree to.
For example, if your lender will not approve the home loan until certain repairs are made and the bank refuses to get the property up to the desired standard, then you may be able to start the renovations early in order to obtain approval. However, this is highly discouraged because a variety of things could happen that result in you not getting the property and therefore you spend unnecessary money making the repairs to a home that you are unable to purchase.
Even if the bank agrees to allow you to make repairs before closing, for your protection you should avoid this situation, and either negotiate with the lender to make the repairs or wait until after you obtain ownership of the property before starting your renovations.
Estimating Home Repair Costs on Bank Owned Homes
If you have decided to purchase a home that needs repairs, then it is important to get an estimate of how much the improvements will cost to make sure you are making a smart investment decision. One of the best ways to estimate the cost of repairs is to have a home inspection done on the home and then contact various contractors and request estimates. If you are able to make the improvements yourself, then you will simply need to add up the cost of the materials that will be needed as well as account for your time.
Negotiating Repairs on Bank-Owned Homes
After you obtain a home inspection, if you discover that the property needs more repairs than you thought initially, then you can try to negotiate with the bank for assistance in making the improvements or you can try to negotiate a better purchase price. Just remember that if a bank says the property is being sold "as is" then you more than likely will not get the lender to help with repairs and will therefore have to negotiate the purchase price in order to ensure that you are still making a smart investment decision.
At the end of the day, bank-owned homes can often be purchased for below market value, making them great investment properties. However, make sure you take into consideration the cost of repairs when making your final offer on the property and when negotiating with banks for a better purchase price.