How Does Foreclosure Financing Work?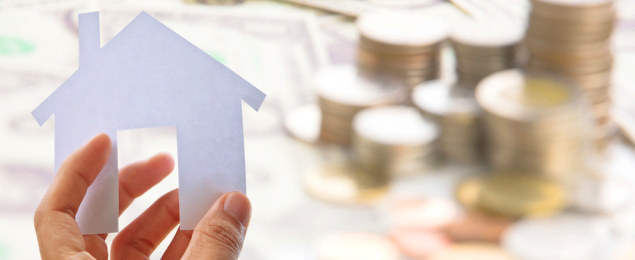 If you are interested in buying a foreclosed home, but you do not have the money to pay in cash for the property, then you more than likely are considering foreclosure financing. Fortunately, when buying a home, the financing process is the same - even for those interested in investing in foreclosures.
Foreclosure Financing Process
When financing a foreclosure, there is a process to follow that replicates how to apply for a mortgage.
All financing should start by researching lenders to find the best terms (i.e. mortgage rates, types of mortgages offered, requirements for loans).
Once you've identified a lender, you can begin the pre-qualification process. Most lenders require:
Proof of income (typically W-2 forms going back two years).
Social Security number.
Proof of employment.
Tax documents for the past two years.
Personal income/net worth information.
Place of residence.
Self-employment documentation (if applicable).
Filled out registration form.
Upon pre-approval, you can begin the home search process.
Once a home is selected, the mortgage application will be approved based on the LTV (loan-to-value) ratio, the worth of the home, your down payment, and other considerations.
All paperwork for final approval, including a sales contract, inspection reports, and a home appraisal, must be submitted.
The type of mortgage loan – i.e. a 30-year fixed-rate mortgage, a 15-year variable rate mortgage – should be finalized.
Upon final approval, the home becomes yours at closing.
The main thing lenders are concerned about is your ability to pay. They are also concerned that a home is worth what you are paying for it; homes that are worth less than the purchase amount pose a risk to lenders because they increase the chance you'll be underwater on your home and can't make monthly payments. For discount homes, that is a very real concern, which is why plenty of paperwork is required.
Applying for a Home Equity Loan

Mortgage loans are not the only type of loans. You can also obtain a home equity loan from banks and financing companies.
What is a home equity loan?

A home equity loan is a loan based on the equity built up in your home. Starting out with a new home purchase, your equity is based solely on how much money you paid down on the home. A down-payment of $10,000 gives you $10,000 in equity. Moving forward, equity is based on how much you pay toward the principal (not interest) of the loan.
Think of equity as a monetary value of your ownership of a home, free and clear of the bank (i.e. what you've paid versus what you owe).
Do I have to own a home to get a home equity loan?

A borrower, you have to own a home for a home equity loan. You must also have equity in your home to qualify. Since renters do not accumulate equity, there is nothing on which to base the loan.
How much can I borrow?

Most lenders base the value of a home equity loan on the amount of equity in your home capped at a certain percentage – generally 85% of the amount of equity. There may also be a monetary cap, such as $100,000 total (based on the lender).
To determine equity, lenders subtract what you owe from the fair market value of a home. That difference is how much equity you have and determines how much you can borrow.
Also know that liens subtract from your actual home equity (and a home equity loan qualifies as a lien as well).
Are there fees to apply?

All home equity loans come with cost, whether it is an outright fee or interest from an interest rate. Home equity loans also include closing costs, just like with a mortgage. You do have closing costs options with most lenders; for example, you may be able to waive some costs, or buy points to lower your interest rate.
A home equity loan typically has a higher initial interest rate than a home equity line of credit (HELOC), but with a HELOC, the interest rate typically changes – which means there is some risk of the interest rate rising.
Mobile Home Financing – How it Works
Financing a mobile home, generally speaking, is very similar to financing a home foreclosure. The primary difference between traditional financing and manufactured home financing is with interest rates. Borrowers view mobile homes as being riskier to finance than traditional homes because of differences in construction integrity. A mobile home is more susceptible to damage from fire and natural disasters, for example.
Also, mobile homes are often on rented properties, such as with a mobile home park. This affects the ability to get a mortgage for a mobile home, which will not be as cheap as a mobile home that is on privately-owned land.
Finally, there are costs associated with delivering and setting up a mobile home that impacts how some sellers finance your purchase. Defaulting early, for example, won't recoup what it cost to deliver the home, so there is unique risk.
Other than those differences, financing a mobile home works the same as financing a traditional home. You even have the option, in many cases, of rolling a land financing into a home financing to create one loan for both.
Home Financing With Bad Credit – How to Do it
Even though lenders have become sensitive to bad credit when financing homes, you can still get a mortgage with poor credit. The definition of poor credit varies based on the lender; for most lenders, scores below 650 are not particularly good.
One thing to note with financing a home with bad credit is this: Your acceptability to a lender also depends on other factors, such as your LTV ratio. The LTV ratio is the ratio of your loan amount to the home's actual value. Financing the entire purchase is a 100% ratio. Putting a 20% down payment is a 80% LTV. The higher the LTV, the higher credit score you'll have to have. Likewise, putting a higher down payment means your credit score doesn't have to be quite as high.
Your debt-to-income ratio also plays a role, and isn't always reflected in your credit score. You can have a poor score but also have a good debt-to-income ratio, which matters.
Foreclosure financing or home financing for people with bad credit is made easier by certain types of loans, such as loans with the Department of Veterans Affairs (VA loans) and other federally-backed loans. These are intended for people who need help purchasing a home and can't do it on their own.
Two main types of loans that can help people with bad credit are HUD and FHA loans.
What are HUD and FHA loans?
HUD stands for the Department of Housing and Urban Development, and FHA stands for Federal Housing Administration. HUD is the cabinet-level agency that offers home loan insurance through the FHA.
FHA loans have less-stringent requirements than conventional, private loans from banks and financing companies, especially concerning credit. For a FHA loan, a minimum FICO score of 580 is required for a loan that allows you to pay a 3.5% down payment. You can still take out a FHA loan if your score is below that, though; you'll just have to place a 10% down payment.
There is a decision to make, though; do you pay the 10% down payment, or use that extra money to improve your score by paying down old debts? A difference of 6.5% on a $150,000 home is $9,750, a large amount of money.
Talk to an FHA-approved lender for more assistance with these types of loans.