FHA 203(k) Loan Program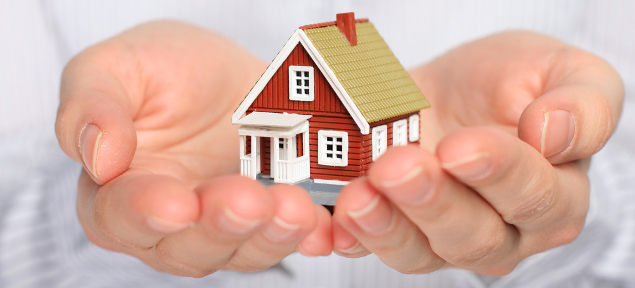 If you are interested in purchasing distressed properties (such as fixer upper homes) that require repairs, or you are a homeowner that needs renovations, then you should learn more about the FHA 203(k) loan.
What, exactly, is a 203(k) loan?
These mortgages are part of a government-backed loan program that is designed to allow homeowners and homebuyers to roll the cost of the needed repairs or renovations into their mortgages. Keep reading to learn more.
FHA 203(k) Loan - How it Works
The 203(k) loan program is provided by the Federal Housing Administration (FHA), which falls under the United States Department of Housing and Urban Development (HUD). These unique mortgages, which were created as an initiative to help support neighborhood revitalization, provides a low-cost option that allows those who qualify to include cost of repairs into their overall home loan.
These renovation loans work just like any other mortgage in that you simply apply and meet eligibility criteria for approval; however, you must find a lender that works with the 203(k) mortgage process (sometimes these lenders are hard to find).
Typically, the closing will take between 60 and 90 days and often requires more documentation than a traditional loan. Similarly, interest rates are often higher for these types of loans due to the increased risk to the lender.
The Two Types of FHA 203(k) Loans
It is pertinent to understand that there are two types of FHA 203k loans. The regular version is used for properties that need repairs to the structure. On the other hand, the streamlined option is designed for properties that are not in need of structural repairs.
The streamlined option is typically used for repairs that will not cost more than $35,000 and do not involve structural changes. There are less inspections and this plan is generally more flexible than the regular version.
The standard option is for projects that often involve structural changes and are more complex and typically more expensive. If your renovation or repair project will require an architect or engineer, then apply for a standard FHA 203(k) mortgage.
Qualifying for a FHA 203(k) Loan
Now that you know what these special renovation loans are and the two types, let's delve into the qualifications for homebuyers and homeowners (investors do not qualify).
In general, there are three ways that someone can use these loans for improvements:
Buy the property and the land, renovating the property at its current location
Buy a home and move it onto the foundation of the mortgaged property and then renovate
Refinance an existing mortgage for rehabilitation
Along with these specifics, there are property and improvement qualification guidelines that also have to be met for approval, which are examined below.
What Properties Qualify?
If you are considering a FHA 203(k) mortgage, then your first step is to learn more about the type of properties that qualify. Properties must be one to four bedrooms and have to be more than one year old. Therefore, these loans are available for single-family homes as well as for duplexes, triplexes, and fourplexes.
Additionally, a condominium unit can also qualify, but requires pre-approval from FHA. In these situations, the only thing that can be renovated are internal structures (aka that which is owned by the buyer or homeowner). Furthermore, the mortgage is not allowed to exceed 100% of the value of the unit after the improvements are made.
What Improvements Qualify?
If you are looking to repair or renovate a property you are looking to buy, or a home that you currently own, then it is important for you to understand what remodeling projects qualify. Fortunately, there is a lot of flexibility when it comes to improvements that qualify; below is a list of some of the most common ones:
Decks
Patios
Plumbing
Roofing
Flooring
Heating and cooling
Room additions
Kitchen remodeling
Disability access
Siding
Bathroom remodeling
Energy-efficient appliances
Note that this is not an all-inclusive list and repairs that are not eligible are "luxury improvements". Furthermore, all approved repairs must be made within six months and labor costs must also be calculated and included in the mortgage.
In short, the program is designed to encourage people to purchase fixer-upper homes (foreclosures, short sales, etc.) and also help with neighborhood revitalization efforts. The qualification guidelines are pretty lenient and are open to both homeowners and homebuyers, but not investors.
Can An Energy-Efficient Mortgage (EEM) Be Used In Conjunction With The 203(k)?
If you are considering a 203(k) loan, then you more than likely want to know if you can use the loan in conjunction with other programs, such as the Energy Efficient Mortgage (EEM) program. The short answer to the question is "yes". However, you will have to have an energy audit by a qualifiedhome energy rater to prove that it is cost-efficient. For example, if you are buying energy efficient windows for $7,000 but the lifetime savings is only $5,000, then it will not be approved. In other words, the improvement costs must be less than the savings.
At the end of the day, the 203(k) loan is one of the most useful homebuyer programs that work perfectly for those looking to buy distressed properties such as foreclosures. When you use this type of loan, you are able to roll the cost of needed renovations and repairs into the overall mortgage. Furthermore, the program also works for current homeowners who need to make repairs. However, investors are unable to take advantage of this program.
For more information about this program, visit the 203k webpage on the HUD website.