First Time Home Buyer Programs and Assistance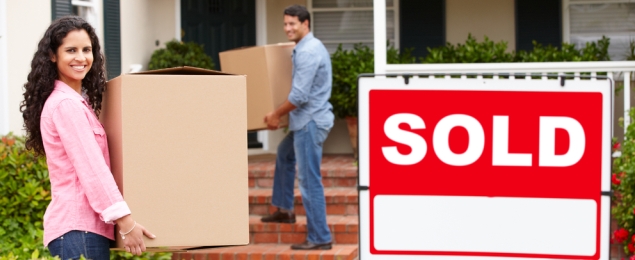 Have you decided that now is the time for you and your to begin looking into buying your first home? If so, then you are considered a first time home buyer. Most first time home buyers are not well-versed in the process of buying a home and therefore tend to rely on everything from reading books from the library and searching for related articles online to calling upon their broker to answer their home-buying questions. Either way, if you are looking for first time home buyer assistance programs and pertinent information on the home-buying process, you are definitely not alone.
Can I Buy a Foreclosure with Bad Credit?
Many first time home buyers enter into the home buying process and realize that they do not have sufficient credit to quality for a home loan from their local lender. Since, buying a home with bad credit can be more difficult than buying a home with exceptional credit, many first time home buyers quickly become jaded. However, there are specific home loans - such as FHA loans - that are designed to help first time home buyers purchase a home with a low down payment and less than exceptional credit. Therefore, if you are a first time home buyer with less than perfect credit and you are looking for a home loan with a low down payment and less rigid standards, then consider an FHA loan.
What Types of Foreclosures Are Available?
When looking for cheap houses for sale, such as foreclosures, it is essential for you to understand that the process varies depending upon the type of foreclosure process the state utilizes. Foreclosure homes that are in a non-judicial foreclosure state tend to become available quicker than foreclosures in a judicial foreclosure state due to the often time-consuming judicial process.
Therefore, if you have your eye on a pre-foreclosure property, understanding whether the home is in the judicial or non-judicial foreclosure process can help you get a better idea of the timeline. Furthermore, it is also important to understand that some homeowners who are facing foreclosure may be eligible for foreclosure assistance, which could inevitably keep the home from entering into the market (assuming the homeowner is able to obtain assistance or come up with the money to keep the home from being foreclosed upon).
When Buying a Foreclosure, is it Possible to Avoid the Down Payment?
Regardless of whether you are looking to purchase bank foreclosures or a home that is for sale by the owner, the funding process is essentially the same. Most lenders require around a 20% down payment, which does not include closing costs. However, FHA loans have around a 3% down payment, which greatly helps first time home buyers. On the other hand, if the borrower is a veteran, you may qualify for a VA loan, which does not require a down payment.
If I don't have the Money to Make a Down Payment, Who Can Help me?
There are various first time home buyer assistance programs; however, they change on a regular basis and tend to vary based on the state. Therefore, to learn more about current assistance programs for first time home buyers, it is important for you to check with your state (local lenders, brokers, etc.) to determine if you qualify for any home buying assistance programs.
What Kind of Loans are Available to First Time Home Buyers?
The same types of loans are available for first time home buyers as those who have purchased a home in the past. For example, you can obtain a home loan from your local lender or you can apply for a FHA home loan, which is often great for first time home buyers due to the lower down payment. When applying for a home loan, everything from your credit score and income to the purchase price will be used to determine your eligibility. In order to determine which loans you qualify for, you can contact lenders directly and read helpful information online.
In conclusion, there are some good programs available to help first time home buyers achieve the dream of owning a home - including those searching for foreclosure discounts. Along with FHA loans, which offer low interest rates, some states have assistance programs that may be able to help you get into your dream home quicker. Never enter into the home buying process alone. Arm yourself with knowledge (from books or reading online) and have a skilled broker or agent on your side to answer all of your questions along the way.