Notice to Visitors
BankForeclosuresSale.com does not guarantee the availability of any property listed herein and does not promise that there are listings for every region.
Zip Codes
Top Cities in Illinois
Cities Near Chicago, IL
Additional Information
Home Down Payment Calculator
The home down payment calculator provides you with a detailed list of your monthly mortgage payment options based upon the percentage you pay down.
Why Us?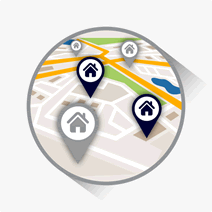 Find hidden and up to date inventory that you will not find on any other website (not even in Zillow!).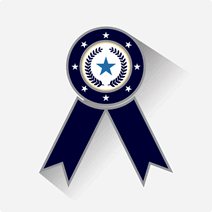 We are #1 in Customer Satisfaction compared to all other real estate listing websites.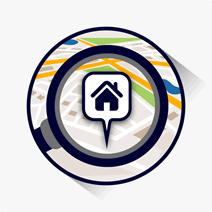 Get accurate property details of thousands of foreclosed properties nearby.
Chicago Real Estate Investing with the Help of Professionals
Chicago real estate investing can be extremely rewarding, but you have to know how to go about finding the right seized properties to pursue, so you can be sure you're getting the properties with the best potential future house values. Bankforeclosuressale.com specializes in helping you find the REO properties that are right for your needs, and how to evaluate which cheap homes have the best potential for appreciation value.
Whether you're a home buyer searching for townhomes, duplex, triplex, condos or apartment foreclosure homes in Chicago, IL for your family, or you're looking to make an investment in a fixer upper, we'll teach you everything you need to know to make discounted real estate investments at home auctions and through other low cost sale venues.

Useful Resources
Neighborhoods Near Chicago, IL
Albany Park
Arcadia Terrace
Archer Heights
Ashburn
Avalon Park
Avondale
Back of the Yards
Belmont Central
Belmont Gardens
Belmont Heights
Belmont Terrace
Beverly
Beverly Woods
Big Oaks
Bowmanville
Brainerd
Bridgeport
Brighton Park
Bronzeville
Brynford Park
Bucktown
Budlong Woods
Burnside
Calumet Heights
Canaryville
Chatham
Chicago Lawn
Chinatown
Chrysler Village
Clearing
Cottage Grove Heights
Cragin
Dearborn Park
Douglas Park
Dunning
East Beverly
East Chatham
East Garfield Park
East Hyde Park
East Pilsen
East Side
East Ukrainian Village
Edgewater
Edison Park
Englewood
Fernwood
Fifth City
Ford City
Forest Glen
Fuller Park
Fulton River District
Gage Park
Galewood
Garfield Ridge
Gold Coast
Goose Island
Graceland West
Grand Crossing
Gresham
Groveland Park
Hanson Park
Heart of Chicago
Hegewisch
Hermosa
Hollywood Park
Homan Square
Humboldt Park
Hyde Park
Irving Park
Irving Woods
Jefferson Park
Jeffery Manor
Kelvin Park
Kennedy Park
Kenwood
Kilbourn Park
Lake Calumet
Lake Meadows
Lake View
Lake View East
Lathrop Homes
Lawndale
LeClaire Courts
Lincoln Park
Lithuanian Plaza
Little Village
Logan Square
Longwood Manor
Magnolia Glen
Marquette Park
Marynook
Mayfair
McKinley Park
Montclare
Morgan Park
Mount Greenwood
Near North
Near West Side
New Eastside
Noble Square
North Austin
North Center
North Kenwood
North Mayfair
North Park
Norwood Park East
Norwood Park West
O'Hare
Oakland
Old Edgebrook
Old Irving Park
Old Norwood Park
Old Town
Old Town Triangle
Oriole Park
Park Manor
Park West
Parkview
Pill Hill
Pilsen
Portage Park
Princeton Park
Printers Row
Pullman
Ravenswood
Ravenswood Gardens
Ravenswood Manor
River North
River West
Rogers Park
Roseland
Rosemoor
Sauganash
Sauganash Woods
Schorsch Village
Scottsdale
Sheffield Neighbors
Sleepy Hollow
South Austin
South Chicago
South Commons
South Deering
South Loop
South Old Irving Park
South Shore
Stony Island Park
Streeterville
The Bush
The Gap
The Island
The Loop
Tri-Taylor
Union Ridge
University Village - Little Italy
Uptown
Vittum Park
Washington Heights
Washington Park
West Beverly
West Chatham
West Chesterfield
West De Paul
West Elsdon
West Englewood
West Garfield Park
West Humboldt Park
West Lawn
West Loop Gate
West Morgan Park
West Pullman
West Rogers Park
West Town
West Woodlawn
Wicker Park
Wildwood
Winneconna Parkway
Woodlawn
Wrightwood
Wrightwood Neighbors

* The likely starting bid for a given property auction, set by the seller at the time of listing. This value can be changed without further notice.