Start Investing in Multi Family Homes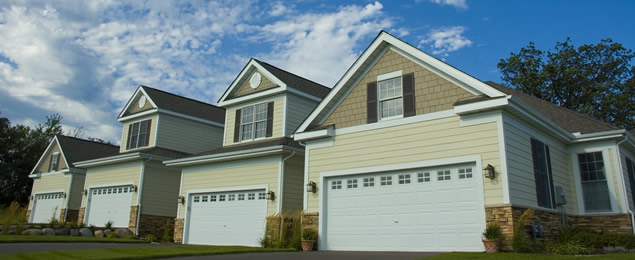 Residential multi family homes are built and designed to house more than one family. Most of these homes have multiple units so that each family has their own separate living space. Investors are often interested in multi family homes for sale because these homes can be rented out to a few families, providing a good profit. Increasingly, some families choose to look for multi family properties in order to house an elderly loved one or in order to rent one unit and repay the home's mortgage. In fact, multi family residences are so popular that some buyers are purchasing single family homes and restructuring them as multi family units. Larger homes, especially, often lend themselves very well to this type of project.
Many investors and home buyers either look for foreclosure multi family properties or seek out larger bank foreclosures that could easily be converted into a multi family property. Many foreclosures require some renovations in any case and adding some additional renovations to convert a home into a multi family residence is usually quite cost-effective. Since home foreclosures for sale are sold below their actual value, buyers can save money up front and channel that money into renovations that would convert the property into a multi family home.
Foreclosed Multi Families
Of course, it is also possible to buy a multi family for sale as a foreclosure. There are many foreclosed multi families that are great bargains. These homes don't even require renovations to convert them into multi family homes. Investors can buy these homes and start renting them out to families. Some investors also buy distressed multi family properties and create condos out of them.
There are many options when it comes to multi family real estate and many investors find that this type of real estate means a better return on investment than single family residential homes. Quite simply, multi families produce a steady income from several occupants each month. This often means more money each month than renting one residential property. Additionally, investors can make more money by renting out a multi family property over the long term rather than buying and reselling one residential property.
Why Buyers Love Multi Family Homes
When an investor is ready to sell a multi family home, there is a considerable buyer's market waiting. Not only do investors prize these properties but more homebuyers are purchasing multi family homes to accommodate adult children, large families, or elderly relatives. For these families, multi family properties mean tax advantages and savings. A multi family home offers everyone in the family their own living space but at the same time is less expensive than offering each family member their own home. A multi family home can be a great solution for a family with unique needs.
If you are ready to explore multi family residences, BankForeclosuresSale.com has extensive and accurate listings of foreclosed multi family residences. It's a great way to buy your next multi family home at a considerable discount. BankForeclosuresSale.com even offers you all the tips and resources you need to buy your home for less. And if you have any doubt on how to purchase foreclosed homes, check our FAQ page to see some important questions to ask before buying a foreclosure.
This entry was posted by Simon Campbell.
Search Bank Foreclosures by Top States
Search Bank Foreclosures by Top Cities