US Banks and the Foreclosure Process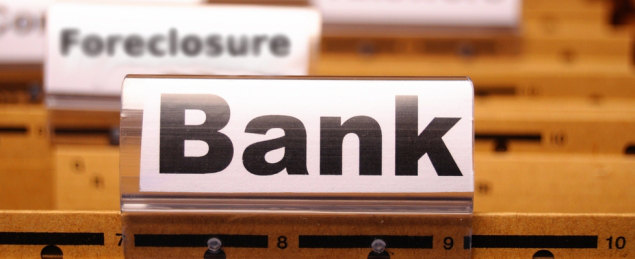 Although most people know about the incredible discounts that you can obtain by purchasing foreclosed properties, most do not understand the actual foreclosure process - how homes become bank foreclosures. Below is some basic information about the foreclosure process, including how foreclosed homes become the property of the lender.
Before delving into the basics of the foreclosure process, it is essential to understand that foreclosure laws differ depending upon the state, with some states operating based on a non-judicial foreclosure process and others utilizing a judicial foreclosure process. Therefore, the information below is just a basic guideline to understanding foreclosures and does not include state-specific details.
The Foreclosure Process Simplified
When a homeowner misses several mortgage payments in a row (typically 3), the lender will file a Notice of Default, which essentially starts the foreclosure process. Typically the homeowner will have three months to pay the missed payments and associated fees. If the homeowner has not fulfilled his or her obligations within those three months, the lender will send a Notice of Sale. This document provides information, including when the property will be auctioned off if the mortgage delinquency is not made right by the homeowner.
If the auction date arrives and the homeowner has failed to pay the outstanding mortgage payments and associated fees, the home is officially "for sale" and is auctioned off to the public. During this auction, the lender's attorney will make the opening bid (typically for the outstanding amount on the loan) and if a bid does not exceed the opening bid, the home is officially a bank-owned home (also known as an US bank REO property).
For example, if the mortgages are through Bank of America Corp. and the opening bids are not exceeded, then the properties become Bank of America foreclosures. On the other hand, if J.P. Morgan Chase & Company owns the properties and the opening bid is not met, the homes become JP Morgan foreclosures.
These unsold properties, enter the lender's foreclosure inventory. Most lenders contract with a realtor, who assumes the responsibility of selling the property for the lender.
The most common banks with foreclosure inventories in the United States include Bank of America Corp., J.P. Morgan Chase & Company, Citigroup, Wells Fargo & Company, and HSBC North America Inc.
It is essential to note that lenders have their own procedures; therefore, BOA foreclosures may not be handled the exact same was as Citigroup foreclosures. Similarly, Wells Fargo foreclosures may have different internal processes than HSBS foreclosures.
At the end of the day, the general foreclosure process is pretty much the same and starts with missed mortgage payments and ends in bank-owned foreclosure properties if the home is not sold at the bank auctions.