First Time Home Buyers - Consider Handyman Specials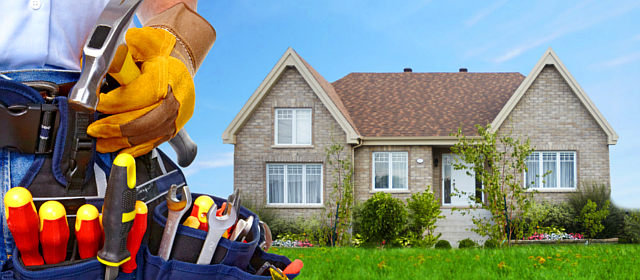 If you are a first time homebuyer, it will be to your advantage to consider investing in handyman specials (properties in need of repairs usually sold for cheap). For buyers who are on a limited budget, a handyman special house for sale can be the ideal starter home.
You'll see that finding these bargain homes is not hard. You can do that by:
Checking online and print publication listings
With the help of a good local real estate agent
Buying them from an auction
Advantages of Buying Handyman Specials
For homebuyers who are looking for low-priced houses that they can use as their primary residence, opting to buy a handyman special home for sale offers certain advantages. First, they are cheap. Second, for those who like to fix things up, a fixer upper is the best opportunity to exercise their DIY skills. Working on the redesign personally can also cut down repair or reconstruction costs considerably.
Tip: You can purchase fixer uppers for cheap, fix them up and then flip them. Home flipping is a potentially lucrative venture if one is patient enough to study the market and invest time in repairs and redecoration. A lot of investors gravitate toward handyman specials because there is potential to raise the property's value after repairs and renovations have been done.
First Time Home Buyer tips
If it is your first time to buy a home and you are considering a handyman special, here are some tips that can help you get a good deal.
1) Find out the cost of repairs. This is the most important part about buying a fixer upper or any other type of previously-owned houses. You need to make sure that you can afford the repairs and that the cost of renovation will not exceed the purchase price for the house. Minor fixes and cosmetic upgrades will not cost much, but there are certain types of repairs that you need to watch out for since they can cost a lot. Some of these are:
Structural or foundation repairs
Complete plumbing and electrical system overhaul
Full roofing replacement
Flooring replacement
Flooded basement
Drainage problems
2) Choose a good location. Do not get discouraged by distressed properties that look run-down. Some of them only look bad from the outside, but actually have sound structures and foundations, which means they will only require minor or cosmetic repairs. Be more concern about the location. Make sure that the property is in a good community and has access to important facilities, like hospitals, schools, etc.
3) Secure financing. There are certain mortgage programs that buyers can avail of. It is important to check out what is available and to also look for ways of gaining discounts, especially if the buyer's credit rating is not as high as it should be.
4) Seek the help of professionals:
Home inspector - the service of a home inspector is very important if you are considering buying handyman special homes for sale. An inspector can tell you what repairs are needed and give you an estimate how much these repairs will cost. It will be particularly beneficial if you can hire someone who specializes in these types of real estate since they would know what to look for.
Real estate agent - a local agent would be best. He/She can tell you the best deals in the neighborhood. All in all, agents will know best which properties fit your budget and your needs.
Real estate lawyer - most homebuyers forego this service, but a lawyer's expertise may save you from a lot of legal troubles in the long run. A bit of consultation will not hurt in any case.
Buying a handyman special has a lot of advantages, but one needs to be careful and to plan the details before taking the plunge. Consider all the important aspects of the deal and get help from people who know them best.