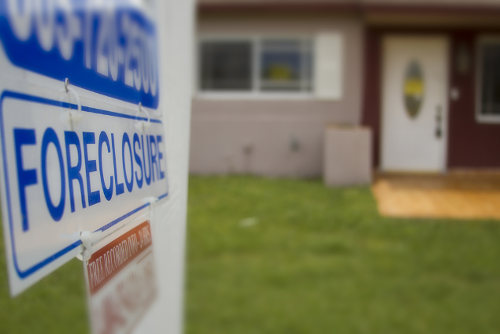 The nation's real estate scene has experienced the mother of all rollercoaster rides over the past eight years, starting with a boom that ended in a spectacular crash and a slow but steady climb back.
It seems we are gaining momentum, as far as foreclosures are concerned: the nation's foreclosure rate fell even further in the fourth quarter of 2013, paving the way for a momentous year when it comes to distressed properties.
According to the most recent data, only 6.39% of all home loans were delinquent – the lowest level since early 2008. The number of homes in foreclosure – 2.86% – is the lowest rate in the past six years. And the number of foreclosure starts – 0.54% – is at the lowest in eight years.
For all intents and purposes, the country's foreclosure market is steadily returning to normal, signaling strength for the real estate market as a whole.
This is good news for virtually any real estate investor, homebuyer, or homeowner. A stronger real estate market means increased prosperity and value for just about everyone involved.
Foreclosure Opportunities Still Abound
This doesn't mean, however, that foreclosure opportunities aren't out there. Opportunities to take advantage of below-market-price distressed properties abound all across the country.
Take Maryland, for example. Maryland had the highest rate of foreclosure starts in the country in the fourth quarter, about one percent of all home loans in the state. Such a situation varies drastically even across state lines; neighboring Virginia, for example, was only 33rd in the country.
Part of this disparity is because of judicial foreclosure laws. Maryland is a judicial foreclosure state, and Virginia is not. As a result, foreclosures are processed faster in Virginia than they are in Maryland.
Where should you look? States with judicial foreclosure laws on the books are ideal places to start, since they will continue to have a backlog of foreclosure properties that can be had for below market value. States like Florida, New York, New Jersey, and Maryland are ideal candidates.
Of course, you can find foreclosures even in non-judicial states. The South abounds with promising opportunities; states like Mississippi, Georgia, Virginia, and North Carolina have ample properties available that can be had for pennies on the dollar.
As the foreclosure market continues to improve, make sure you make your moves in a timely manner. It won't be long before the real estate market as a whole is back to normal and chugging along once more.