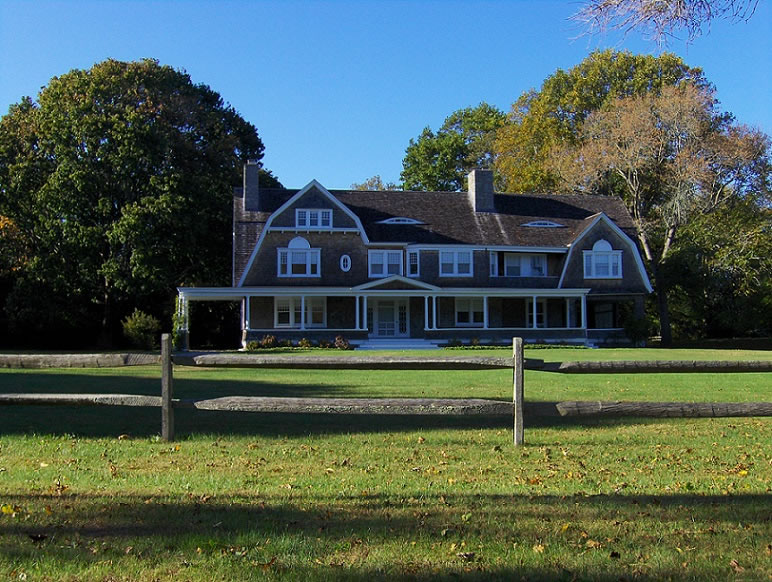 As the nation's real estate market continues on its path to recovery, foreclosures continue to enter the market. Distressed properties like foreclosure and short sales can drag down the prices of an area, but also provide affordable housing with plenty of upside potential, if the homeowners or investors are willing to put in a bit of time and effort.
One example of a high-profile foreclosure case to enter the market recently comes from the ritzy, high-end community near New York, the Hamptons. A eight-bedroom, five-bath home spread out over 1.8 acres and 8,100 square feet will be auctioned off. The price? A staggering $10.5 million – which would make the home the most expensive foreclosure in Hamptons history.
The home is in an exclusive, high-demand part of the Hamptons and is expected to sell quickly. Area realtors say there are numerous bidders lined up, including hedge funds. Since the property is in a high-end area, it is likely that little renovation will be needed to bring it up to par.
New Foreclosure Initiative Announced
Things do not always go as smoothly in other parts of the country, though, when it comes to foreclosures. In fact, while the nation is well on its way to recovering from the foreclosure crisis, distressed properties still abound and are still entering the pipeline.
To help this problem, the Federal Housing Finance Agency – the federal regulator that oversees Fannie Mae and Freddie Mac – has created a new program designed to help stem the flow of foreclosures and also deal with foreclosures that are already in the system.
Called the Neighborhood Stabilization Initiative, the program will help by providing avenues for loan modifications for affected families and homeowners. It will also help provide ways nonprofit organizations can assist with beleaguered homeowners, and also give nonprofits a way to purchase, renovate, and either sell, donate, or demolish distressed properties.
The first city to receive the pilot program will be Detroit. Over the next few months, additional cities could be added to the list.
The combination of pre-foreclosure homeowner assistance and post-foreclosure inventory management could help stem the tide of foreclosures that is still weighing down residential areas in hard-hit cities like Detroit.
Even if the program is successful, there will still be plenty of foreclosure properties for consideration. Homeowners and investors looking to pick up affordable properties can check out our foreclosure listings and find ideal properties for themselves.