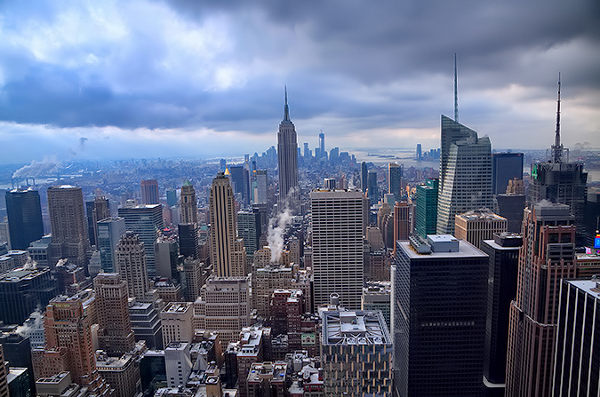 As we've mentioned before, major metropolitan cities offer more foreclosures – and it's hard to get more "major metropolitan" than The Big Apple.
Investing in a city as vast as New York can be a daunting task. The city is broken down into five boroughs the size of some US counties, each containing a plethora of neighborhoods and villages to choose from.
Luckily, we've got some information that can help you narrow down your decision.
Queens
The biggest borough had a lot of success in the market last year, seeing a 2% increase in median home prices over 2012.
The neighborhood that led the way in Queens was Flushing, getting support from Asian investors building new homes. Median price in Flushing rose an incredible 34% from 2012 to a relatively affordable (by New York standards) $368,000.
Jamaica is the least expensive neighborhood, and was hit hardest by the foreclosure crisis. The median home price fell 22% from 2012, to $117,000, making it attractive for foreclosure investment.
Brooklyn
Brooklyn median prices moved up only half a percent in 2013, largely due to so few homes being on the marketplace.
A large portion of the increase can be attributed to neighborhoods like Carroll Gardens, where there were new developments. The building of new homes helped Carroll Gardens become Brooklyn's most expensive neighborhood with a median home price of $985,000.
For future investments, look to the neighborhood of East New York, where first-time buyers are driving up the prices.
Manhattan
The ritziest of the boroughs remained king in citywide median home prices, up less than 1% to $825,000.
The median price in SoHo, the most expensive neighborhood, rose 31% to a whopping $2.62 million. As we have previously discussed, multi-million dollar homes have seen the highest increase in foreclosures, and if you have the capital to invest in one of these properties then SoHo is the place for you.
Staten Island
As Hurricane Sandy ripped through, Staten Island saw some difficulty in 2013. Median prices barely moved at all from 2012, with many neighborhoods on the north end seeing a decline in median prices.
Conversely, the south end was blessed with expanding retail and restaurant development, increasing the median price in neighborhoods such as Tottenville (up 20%).
The Bronx
The only borough to fall in median price (by 2%) is more than meets the eye. The Bronx's woes can be attributed to the fact that there were hardly any homes in its market; only a fifth of the numbers boasted by Queens and Brooklyn, and a mere 12% of what Manhattan had to offer.
Middle-class neighborhoods like East Bronx and Riverdale saw large increases in median prices, while the cheaper neighborhoods got even cheaper.
Though there aren't many homes available, The Bronx can offer the highest discounts that the Apple has to offer.
Image source: isardasorensen.wordpress.com