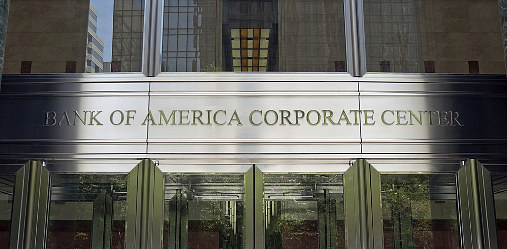 Over the last few years, mortgage giants – like Bank of America – have faced their share of litigations. Many of these lawsuits involved the banks' actions (and sometimes inactions) that involved foreclosure filings and processes – including robosigning. Although two major foreclosure settlement agreements have been reached, Bank of America's reputation has been affected. Furthermore, the mortgage giant still has several litigations in the foreseeable future.
Occupy Fights Foreclosures Files Lawsuit against Bank of America
Although the foreclosure process is pretty much occurring every day of the year, Bank of America – among many other lenders – promise not to evict families from their homes during the holidays. Apparently Bank of America failed to uphold the holiday moratorium and continued to evict families throughout the holiday season.
Instead of keeping their promises to homeowners and helping to provide some sense of peace throughout the holiday season, the lender evicted families throughout the month of December – despite its pledge to keep those facing foreclosure in their homes during the holiday season; a promise that has been made by Bank of America since 2009.
A backer of the lawsuit, Occupy Fight Foreclosures, is actively fighting to help ensure that the justice system is actively protecting these struggling homeowners. Therefore, this group is particularly interested in seeing the result of this lawsuit.
Bank of America's Pursuit of Squatters
Although a lot of the lawsuits are currently targeting Bank of America, apparently the bank is able to handle these litigations along with their own. Recently, Bank of America has decided to legally pursue a man from Florida for attempting to use the state's "adverse possession" law to his advantage. The 23-year-old man is apparently attempting to take possession of a $2.5 million home by refusing to leave the property.
Although this case is definitely bizarre at best, Bank of America is having to pursue legal actions to have these individuals evicted and to obtain ownership of the property again. Bank of America has filed an eviction that will evict this Florida man and eight other squatters from the property. In addition to evicting these individuals, the bank is seeking $15,000 for legal fees.
Bank of America's CEO Speaks Out
What, exactly, is Bank of America's CEO Brian Moynihan doing as these litigations are pending? Apparently he has been offering his analysis of everything from the United States economy to the housing market. According to Moynihan, the financial outlook for the United States, including the housing market, is definitely looking up. Consumer spending is increasing, delinquency rates on home loans are decreasing, home prices are increasing, and the foreclosure inventory is decreasing. All of these things are indicative of progress.
Below is the full interview with Erik Schatzker from Bloomberg Television:
In conclusion, Bank of America still has its hand tied when it comes to litigations, but is experiencing some relief from the pressure when it comes to home loan delinquencies and foreclosures. At the end of the day, real estate market recovery is underway and lenders – like Bank of America – are confident about the future of the United States economy and housing market.
Image source: Katherine Welles / Shutterstock.com