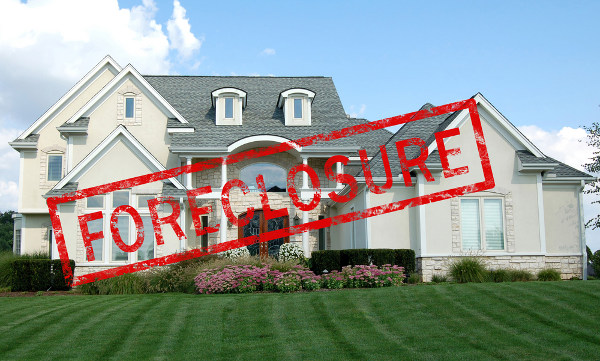 Many investors and potential homebuyers have been taking advantage of still low home prices and are buying a home in today's real estate market. However, what about those in a higher income bracket that are not wanting your traditional home? Instead, they are seeking large houses – mansions even – for living or investing purposes.
If you are a high-end investor, potential homebuyer with big pockets, or you simply like looking at dream homes for sale, then you should know about two big homes that are heading to the market.
West Palm Beach: Mansion and Home Head to Auction
Nobody is immune to foreclosure. Over the last few years, individuals from every socioeconomic status have faced foreclosure with many of them losing their home to bank repossession. One great example is a mansion (and the neighboring home) that is scheduled for auction as a result of a $4.6 million foreclosure judgment.
Both properties are set to be auctioned off on October 9; however, the current property owner hopes to sell the home before it hits the auction floor, which could prove to be a great investment opportunity for those with big pockets and an interest in West Palm Beach real estate.
These homes are currently listed on the market, one with a price tag near $4 million with the smaller home being listed for $750,000.
New York: River Apartment Set for Foreclosure Auction
Another high-priced home that is set for auction is River House – a stunning apartment in Manhattan that is scheduled to be sold at auction on July 10. The home originally was put on the market with an asking price of $15 million, a price that has tumbled significantly to its current price of $8.5 million. The owner of the property is facing foreclosure on the apartment and owes $5.8 million in addition to fees and interest.
Bank Initiates Foreclosure on Gaillardia Golf and Country Club
Bank of the Ozarks has recently filed foreclosure paperwork against the owner of the Gaillardia Golf and Country Club due to delinquent mortgage payments. The CEO currently owes $6.8 million in addition to interest and fees. If this situation is not resolved soon, this property may also hit the foreclosure auction block in the near future.
In short, today's real estate market has some great investment opportunities, even for high-end investors and potential homebuyers with an interest in luxury properties. If you are looking for great deals on foreclosures, rely on online listings for up-to-date information on discount homes throughout the country.