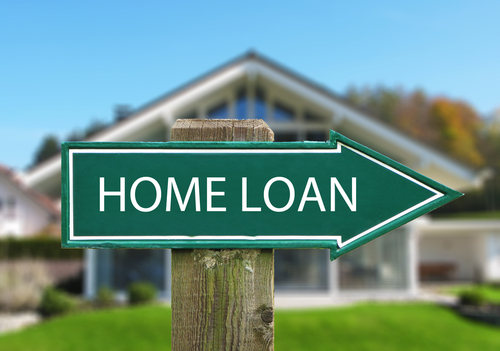 If you ask the majority of homeowners who turned to the Home Affordable Modification Program (HAMP) for a loan modification, you will find that most of them were disappointed. Though the HAMP program was designed to help lower payments, especially for those affected by underwater mortgages, an honest look at the program reveals that it has failed to meet the needs of the general public.
Why HAMP failed?
HAMP was launched by the Obama Administration in 2009. The goal was to help 3 to 4 million homeowners avoid foreclosure. According to a recent report from the Treasury Department, around 2 million modifications were initiated from 2009 to the beginning of 2013, but only 46% were successful. Part of the reason is that lenders are inconsistently using the program.
Though HAMP has a provision to allow lenders to forgive mortgage principle, most modifications never take advantage of this option. The rewriting of underwater mortgages only delayed default and foreclosure in many instances. Another reason the program is not working well is due to the mountainous amount of required paperwork and documents that are necessary to qualify for the program.
A New Modification Program has Been Created
On March 27, 2013, the Federal Housing Finance Agency (FHFA) announced a new loan modification program for Fannie Mae and Freddie Mac loans. It is called the Streamlined Modification Initiative and it begins July 1, 2013 and will end August 1, 2015. It is designed to help borrowers who are at least 90 days delinquent on their mortgage payments. This program looks to be much more effective and simpler than HAMP.
What Makes the Streamlined Modification Initiative Different?
There are some key differences in this program:
Borrowers do not have to provide financial records or hardship documentation.
Lenders are required to initiate the program by contacting delinquent homeowners directly through a Streamlined Modification Solicitation Offer.
The modification is automatically applied to the loan after a 3 month trial period.
How Does the Program Work?
Eligible loans must have be owned or guaranteed by either Fannie Mae or Freddie Mac and be at least 12 months old. The loan must be delinquent by at least 90 days but not more than 24 months and have a loan to value greater than 80%.
Borrowers who accept the terms in the solicitation offer are given a trial period to demonstrate their ability to consistently make the new modified payments. The trial period lasts 3 months, after which time the loan is permanently modified.
The main modification is an extension of the term to 40 years and a reduction in the interest rate. There are other loan features that can additionally lower the payment if the borrower is willing to document income and/or financial hardship.
What if I Do not Qualify?
The unfortunate side of this new program is that homeowners must presently be in default. It is not designed to help distressed borrowers who feel that they will be unable to meet their loan payments in the near future. There are, however, other available options to homeowners in this situation:
Standard Refinance – often a .5% reduction in interest can dramatically reduce the payment.
Remove Mortgage Insurance – if your loan to value is now below 80%, removing the mortgage insurance will lower your payment.
Downsizing – selling the current home in favor of a less expensive residence.
As the economy improves and real estate values increase, many homes which were underwater are now surfacing above their loan balance. This is allowing homeowners to reposition themselves financially. Until then, these loan modification programs can help make home ownership more manageable.