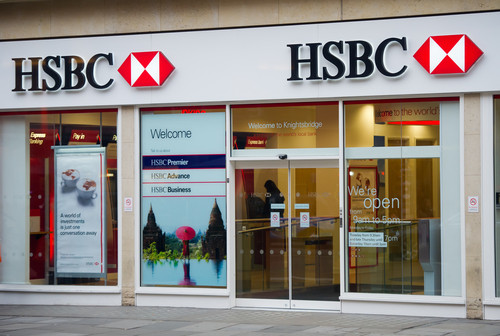 It seems like foreclosure agreements have been flying around for the past year, and with only a small degree of exaggeration, they have.
After delays, HSBC just put the finishing touches on the latest foreclosure settlement agreement, one that will ultimately cost the multi-national bank a few hundred million dollars.
According to the terms of the agreement reached on January 18th, HSBC – a banking corporation headquartered in London but with extensive mortgage operations based in the United States – will pay a total of $249 million in cash and benefits to borrowers. Approximately 39% of this amount, or $96 million, will go to borrowers in the form of cash payments; the rest will be in the form of miscellaneous relief efforts, including debt forgiveness and loan modifications.
Roughly 112,000 homeowners are covered by this latest agreement, which comes almost a year after five major lenders agreed to pay $25 billion in settlements to 49 states and the District of Columbia. (HSBC was not a part of this agreement.)
The agreement also comes only a month after HSBC agreed to pay $1.92 billion to resolve money-laundering charges with federal regulators.
All told, HSBC's mortgage fraud allegations and other foreclosure practices will ultimately cost the bank hundreds of millions of dollars – although not enough to stem criticism claiming the bank was not punished nearly enough.
Indeed, critics claim that the agreements – including the major agreement signed last year worth billions – do little to ensure that the fraudulent and illegal activities that precipitated much of the foreclosure crisis will not be repeated in the future.
Plus, the agreement signed by HSBC only covers homeowners who were foreclosed on in 2009 to 2010 – not any who allegedly fell victim to these practices before that timeframe.
Needless to say, thousands of homeowners and prospective homebuyers will certainly have altered views of HSBC and other major lenders after one of the most disastrous calamities to befall the housing market in the nation's history. Fortunately for the economy and for the average American homeowner, foreclosure rates have largely fallen over the past few quarters in many parts of the country, providing some measure of relief and stability to a beleaguered market.
There may also be help for homeowners to avoid foreclosure in new rules, according to this video from CBS News Online.
For the time being, though, thousands of homeowners will receive some form of payment or assistance from HSBC for offenses committed years ago.
Image source: JuliusKielaitis / Shutterstock.com