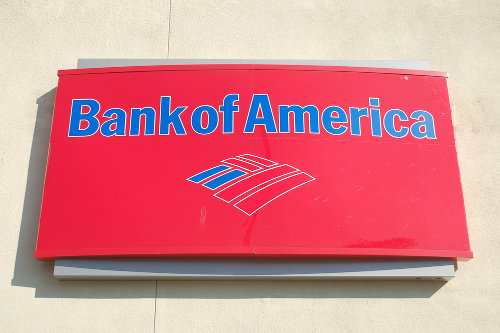 In what is yet another foreclosure-related punishment for Bank of America, the Charlotte-based corporation was fined $220,000.
Judge Karen Jennemann hit BoA with the fine for a failure to appear at hearings involving properties included in bankruptcy cases. In violation of court orders, the bank also attempted to recover mortgage payments from homeowners – payments that were not authorized.
In addition, Bank of America ignored a court-ordered loan modification for a couple in Orange County. The modification came as a result of the couple filing for restructuring under Chapter 13, which would ordinarily allow the couple to keep their home.
Now, if the bank doesn't pay, the couple's debt will be forgiven by the court.
The amount of the fine pales in comparison to previous punishments and settlements Bank of America has had to pay over the past two years, but it does represent yet another case in which BoA, one of the largest banks in the country, is coming under fire for foreclosure-related actions.
The bank is already being investigated by New York Attorney General Eric Schneiderman for its role in illegal foreclosures and what amounts to securities fraud by bundling toxic mortgage properties into mortgage-backed securities then selling them to unknowing investors.
In regards to this most-recent fine, this is not the first case in which Bank of America was punished by the courts. There have been other cases in which BoA – as well as other banks, large and small alike – has missed hearings or otherwise ignored court orders.
Now, judges appear to be taking up against BoA and other lenders for their refusal to abide by the rules. Just last June, a judge in Texas hit BoA with a $300,000 fine for breaking two approved loan modifications. Another fine came in November in Virginia. Before either of those was yet another fine for $11,500 in Orlando a year ago – by the very same court as the latest punishment.
It must be said that all of these fines amount of a fraction of a percent of BoA's annual revenues, which were $83 billion in 2012. The bank did not seem to have much of a problem paying the settlements of 2011 and 2012, which were much steeper.
With that being said, it seems as if justice is being administered – in a sense – at the local level even if it is being denied at the federal level.
Image source: Lowe R. Llaguno / Shutterstock.com