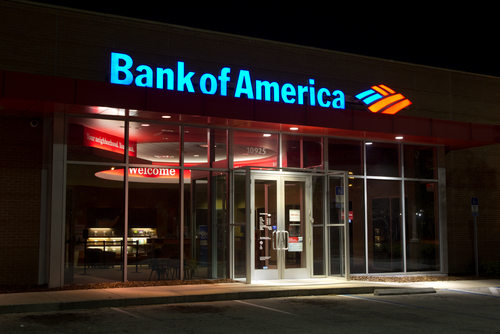 Have you ever received a notice in the mail that your mortgage rights were purchased by another entity (typically an investor such as Fannie Mae, Freddie Mac, etc.)? If so, then you are definitely not alone.
It is common practice for lenders to sell of mortgage servicing rights to investors, meaning that homeowners will be making payments and learning about mortgage-related information from the new service provider.
Now that the foreclosure settlement agreements are behind banks guilty of robo-signing – among other unethical actions – major lenders such as Bank of America and Wells Fargo are selling off their mortgage servicing rights to investors.
Bank of America Bids Homeowners "Goodbye"
Due to the decline in the lucrativeness of the mortgage servicing business, Bank of America and other major lenders such as Wells Fargo are scaling back on their mortgage servicing commitments by selling these rights to investors.
Although the transfer or mortgage rights is common practice in the mortgage industry, many homeowners are finding that their online accounts for monitoring their mortgage information are not working in addition to other delays during the transition. Some individuals are even having issues with completing short sales that were approved by Bank of America, but were not approved by their new mortgage servicer.
Why, exactly, do major banks want out of the mortgage servicing business? Part of the foreclosure settlement agreement included a handful of new mandates that are being placed on these lenders in an effort to regulate their actions. However, lenders are finding these regulations are a bit burdensome, especially when it comes to resources (time, money, etc.). As a result, mortgage servicing is becoming more expensive and therefore less attractive, leading many major lenders to sell their mortgage rights off to investors.
Bank of America Sells Commercial Mortgage Servicing Rights
Bank of America is not only selling off mortgage rights to residential properties, but apparently the desire to reduce their mortgage servicing commitments extends to the commercial real estate industry. Keycorp will be the recipient of this massive commercial portfolio, which will put the company with around a $205 billion portfolio for commercial mortgage servicing. This transition of mortgage servicing rights will place Keycorp in the top three in terms of having the largest commercial mortgage servicing portfolios within the United States.
At the same time, Bank of America is continuing to fight against New York Attorney General, Eric Schneiderman, who is suiting Bank of America and Wells Fargo for "general document violations" – including loan modification violations.
In conclusion, Bank of America has its hands full with the pending lawsuit and other mortgage dilemmas; therefore, it is looking to reduce its stressors and will be selling off mortgage servicing rights to investors as part of its plan moving forward. Wells Fargo is considering the same – will other major lenders follow suit?