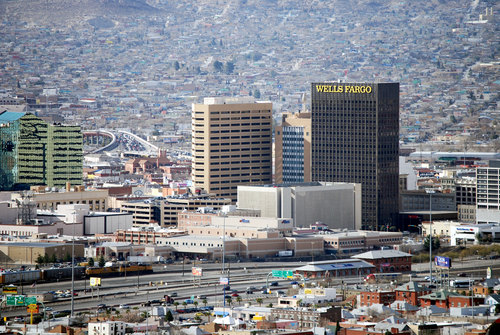 Wells Fargo was a key player in the real estate market crash and subsequent foreclosure settlement agreements. They have been in the news for everything from wrongful foreclosures to other unethical actions over the last few years that have left many families without homes.
Despite frequently being in the news for issues surrounding Wells Fargo foreclosures and numerous lawsuits, Wells Fargo economist Mark Vitner still has time to attend real estate luncheons and share his predictions for the near future of the real estate market.
Below are his two major predictions for the near future of the United States real estate market.
Prediction #1: Rising Mortgage Rates
Todays' mortgage rates are still at record low levels, which is highly appealing to both homebuyers and investors alike. According to Mark Vitner, interest rates will more than likely start to rise throughout the year as the real estate market continues to make progress toward recovery. Therefore, the near future may not be marked with the record low interest rates for long-term home loans that we have become accustomed.
Prediction #2: Housing Bubble Just Ahead
Along with his prediction of rising mortgage rates, Mark Vitner also said that another housing bubble is possibly just around the corner. With the low inventory of homes on the market and the high demand from both domestic and international investors, Vitner predicts that home prices will start to inflate significantly as a result of the high demand and low supply.
What Does This News Means for Potential Buyers?
If you are a potential homebuyer or investor interested in purchasing a home in the current real estate market of low home prices and low mortgage rates, then the time is now. If Mark Vitner's predictions are accurate, then as the housing market continues on its path to recovery, home prices and mortgage rates will increase throughout 2013.
The question is not whether the real estate market is making progress toward recovery – it definitely is; instead, the question is how quickly home prices and mortgage rates will rise and therefore how long investors and potential homebuyers have to snatch up the incredible deals on everything from foreclosures to short sales while prices and rates are low.
Image source: Frontpage / Shutterstock.com