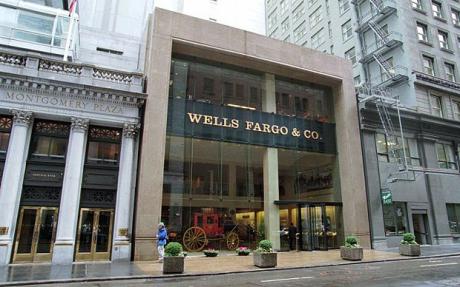 Wells Fargo is one of the major lenders within the United States that are being accused of wrongful actions that led to the real estate market crash. In fact, Wells Fargo's actions are still being called into question. Specifically, an Orlando man is claiming that the bank is guilty of wrongful foreclosure after the settlement agreements were reached at the same time that New York announced a lawsuit against Wells Fargo, Bank of America, and HSBC.
Wells Fargo's $42 Million Settlement Agreement
Recently, Wells Fargo has reached a $42 million settlement with the National Fair Housing Alliance (NFHA) in regards to failing to maintain foreclosures located in minority neighborhoods. NFHA conducted a yearlong study that provided information that proves these claims.
The final settlement includes $27 million that will go to nonprofit groups with a homeownership emphasis and $11.5 million will be sent to the Department of Housing and Urban Development (HUD).
Bank of America and U.S. Bank still have pending complaints filed by the NFHA that are similar to the complaints brought up against Wells Fargo. Time will tell if the settlements with these two banks result in as much compensation as this Wells Fargo agreement. Currently both banks are denying the claims.
Wells Fargo's $6.4 Billion in Environment Financing
In other news, Wells Fargo has stated its commitment to green-friendly initiatives and recently announced that it provided environmental financing for $6.4 billion in loans throughout 2012. The company plans to continue its support for environmentally-friendly initiatives throughout 2013 and the foreseeable future.
Wells Fargo CEO is Paid Big
Despite the issues with foreclosures and other real estate-related issues, Wells Fargo is apparently doing well enough finally to afford big salaries for the bank's CEO. Specifically, CEO John Stumpf received a total of $22.9 million in 2012 when you tie in his salary and other benefits. In fact, Wells Fargo pays its CEO more than any other bank.
Capital One Financial Corp.'s CEO came in a close second, receiving a compensation package of approximately $22.6 million, followed by JPMorgan Chase's CEO with $18.7 million.
Clearly, despite the settlement agreement expenses, major banks are still shelling out a fortune for their CEOs – although the settlement checks they are sending out to homeowners are subpar.
At the end of the day, Wells Fargo settles another foreclosure related case, but continues to support green initiatives and pays the bank's CEO a fortune.