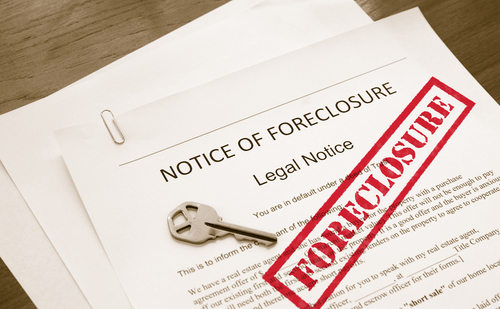 When it comes to real estate market recovery, most judicial foreclosure states have been lagging behind non-judicial foreclosure states due to the lengthy foreclosure process. As a result, many of these states – including Florida – still have a relatively high foreclosure inventory.
For investors this is relatively good news since you can still find discount properties (foreclosures, short sales, etc.) in many of these non-judicial foreclosure states. However, for residents and those in the real estate industry, these slowed foreclosure processes are delaying the state's ability to recover as quickly as desired.
The judicial foreclosure process is designed to protect homeowners, but what do you do when this slowed process is affecting the entire state's economy and ability to make progress toward recovery?
This is exactly what has been plaguing Florida legislatures – trying to expedite foreclosures while still protecting homeowners.
Governor Rick Scott Signs HB 87
Governor Rick Scott has signed House Bill 87 – a bill that was created to expedite the foreclosure process. The bill primarily puts the burden on lenders, requiring them to provide a clear track of ownership and specifics about the delinquency. Essentially if the lender has the appropriate documentation and can clearly show ownership (and therefore help prevent wrongful foreclosure), then the case can be expedited – requiring the homeowner to make a quick defense.
However, the bill is primarily designed to expedite cases that are uncontested – speeding up the process for both the homeowner and the lender and therefore helping the Florida real estate market recover quicker.
Furthermore, the bill also has parts that help protect homeowners. Specifically, putting time requirement's on lenders while also requiring them to show proof of ownership and documented delinquency.
Although the bill seems to be designed with the purest intentions, many people fear that the bill will harm homeowners and fails to address the issue of faulty foreclosure documents provided by lenders. In addition, others like Senator Darren Soto firmly believe that the bill violates property rights.
It will be interesting to see if the bill is able to balance on the fine line of protecting the homeowner while also helping to expedite the foreclosure process in an effort to help improve Florida's real estate and therefore the state's economy. On the other hand, the bill also has the potential to be disastrous for homeowners. All eyes are on Florida – especially other judicial foreclosure states that are looking to create laws that would expedite their foreclosure processes – to see if the bill is a success or a failure.
At the end of the day, if the bill does what it is designed to do, the Florida real estate market should start making quicker strides toward recovery helping the state's economy to recover quicker as well.