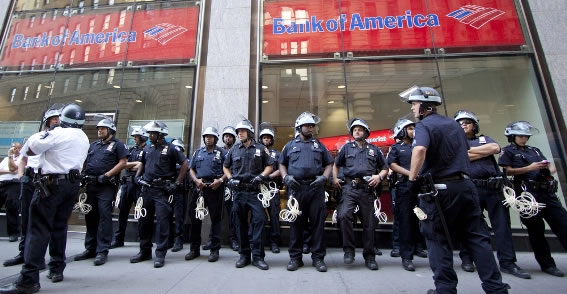 Bank of America has been one of the key lenders involved in the foreclosure settlement agreements. Unlike other lenders, Bank of America has had somewhat of a scapegoat throughout the entire process. Specifically, Bank of America has placed a majority of the blame on Countrywide Financial, which Bank of America acquired in 2008. Moynihan, the bank's CEO has commented on how Countrywide Financial has been a burden to the lender, primarily throughout the foreclosure settlement agreement process.
However, is Bank of America truly innocent?
Reports Reveal Bank of America's True Colors
Up until recently, Bank of America has placed the blame on a substantial part of its involvement in the housing market crash and foreclosure debacle primarily on its acquisition of Countrywide Financial. However, recent reports indicate that Bank of America continued unethical actions on mortgages they acquired from Countrywide Financial after the acquisition – before the judge has even approved the Bank of America $8.5 billion agreement.
In essence, Bank of America is being accused of lowering the principal owed on first mortgages, but not adjusting the lines of credit with second mortgages. Therefore, investors who invested in mortgage-backed securities with the first mortgages took a hit while the creditors who were supporting the second mortgages did not. Since Bank of America was offering lines of credit on many of those second mortgages, they largely avoided financial loss. (Usually the process is reversed; creditors on second mortgages take the loss before the first mortgage creditors.)
What, exactly, does this mean? In mortgage reduction practices, Bank of America's actions made it so that investors took the hit, while the lender would continue to obtain payment in full for their portion of the mortgages. For example, if a home is worth $600,000 and has two lines of credit, each worth $300,000, Bank of America modified the $300,000 that was not their home equity line of credit and left the $300,000 that is their home equity line of credit alone. As a result, the homeowner received the mortgage modification, but investors – not Bank of America – paid the price.
As a result, Bank of America came out on top, which has many investors livid and adamantly feeling as though Bank of America is getting off light in its portion of foreclosure settlement agreement responsibilities, especially the Bank of America-specific $8.5 billion agreement over Countrywide Financial mortgages.
In conclusion, Bank of America is being accused of engaging in unethical practices that basically protect themselves from loss while placing the loss on investors. As a result, investors are disgruntled and are submitting evidence of these unethical practices to the New York State Supreme Court, claiming that Bank of America is getting off light for its unethical actions – which have continued.
Image source: Glynnis Jones / Shutterstock.com