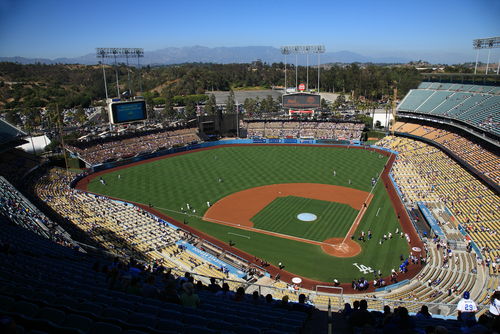 Yet another sign of a recovering housing market appeared today: foreclosure starts put on record from July 2012 to July 2013 dropped to the lowest levels seen since 2007.
According to data, foreclosures and loan delinquencies fell significantly, with the month-over-month delinquency rate falling by 3.96% (6.41% of all homes are now delinquent). Foreclosure starts fell 3.46% from the previous month's numbers.
And while mortgage rates are rising, lenders so far are keeping pace with mortgage refinances, which can greatly assist in keeping the overall foreclosure rate down.
Also, the nation's balance sheet of troubled assets is improving. Distressed sales across the nation are down 30%; short sells fell by a staggering 60% from last year and were only 10% of all total home sales for the previous year ending in June. The typical leaders in distressed sales and foreclosures continue to top this list: Nevada, Florida, California, and Arizona.
Decreasing foreclosure starts and falling home loan delinquencies are both incredibly important to restoring the balance of the housing market, since they signify fewer homes entering the foreclosure pipeline and therefore contributing to a gradual yet noticeable decline in housing values for surrounding properties.
Is Dodger Stadium in Foreclosure Trouble?
Meanwhile, one of the country's landmarks could be in for a bit of foreclosure trouble itself.
Dodger Stadium, home of the Los Angeles Dodgers and a long-standing icon on the L.A. cityscape, has had liens filed against it for "services that have gone unpaid", according to TMZ.com.
The liens – for anything from caulking and sealing the stadium to erecting and dismantling scaffolding – total $3.8 million plus interest. The largest claim is from Raymond-Southern California, Inc., which improved the clubhouse, press box, concessions, retail, and other facilities throughout the stadium.
A Dodgers spokesman claimed it was a misunderstanding and expected the liens to be removed, but given the recent financial instability of the Dodgers – including a 2012 bankruptcy for $2 billion – it wouldn't be completely uncharacteristic of the organization to lose its stadium to unpaid liens.
If there's one thing this crisis has shown, it is this: even landmarks and the homes of the rich and famous aren't immune. Former NFL star Daunte Culpepper lost his Florida home to foreclosure earlier this year. A flagship mall in Mesa, AZ – Fiesta Mall – also went under to foreclosure after losing close to $100 million in appraised value since 2004.
The foreclosure crisis continues on, yet it seems we are continuing to turn the corner – making progress toward recovery.
Image source: Ffooter / Shutterstock.com