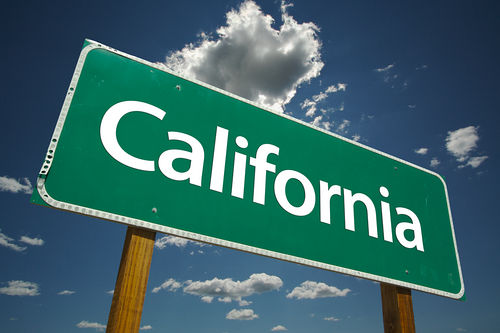 Even in the current real estate market, it is often hard to find a local real estate market that not only has a high foreclosure rate, but also is making significant strides toward real estate market recovery. This is exactly what is happening in the beautiful state of California.
Although California is among the top 10 states with the highest foreclosure rate (with one in every 430 homes throughout the state being at some stage of the foreclosure process), home prices are rising and recovery in California is underway. This combination of a recovering housing market and several discounted properties still being on the market throughout the state is perfect recipe for real estate market investment opportunities.
California Foreclosure Inventory Declines
A recent report indicates that the number of California homes in the foreclosure process and REO homes declined 31.8% from November 2011 to November 2012 – a significant sign that the state is making huge progress toward recovery.
In fact, California's foreclosure inventory is declining rapidly as many homeowners are successfully completing short sales and obtaining loan modifications that help them avoid foreclosure. Furthermore, the number of Notices of Defaults sent out in November of this year fell 51.5% in comparison to the same time last year. Even the number of foreclosure sold has fallen 30.3% over the last year.
Clearly the number of California homes being foreclosed upon is declining rapidly, which is decreasing the number of foreclosures on the market, which thereby decreases the number of foreclosures sold. All of this information is great news for a previously struggling California real estate market – progress towards recovery is definitely underway.
As for investors, there are still foreclosures on the market throughout the state; however, if you are looking to purchase discounted properties in California then the time in now. Pretty soon it will be even harder to find discounted foreclosures throughout the state if the current steps toward recovery continue throughout the future.
San Diego Housing Market Soars
The progress within San Diego has not only real estate market enthusiasts, but also homebuyers extremely excited about the future of the area's real estate market. Although they suspect that the growth will be slow, there appears to be an increase in consumer and investor confidence throughout San Diego – a confidence that is becoming contagious as it spreads throughout much of the state.
Along with San Diego (and other cities throughout California), Denver is also experiencing positive real estate gains with home prices being up over 6%. The video below has more information on the current state of the Denver real estate market.
In conclusion, if you are an investor or potential homebuyer looking for an opportunity to purchase discounted properties in the current real estate market (especially if you are considering states that are quickly making progress toward recovery), then start investing today. Foreclosure inventories are declining throughout much of the country as home prices are steadily rising. If you want to find amazing foreclosure deals and other discounted properties then start your search today – before it is too late.