We are not legal experts by any means, but it's not too difficult to see that buying foreclosures that weren't properly foreclosed on in the first place probably shouldn't be allowed.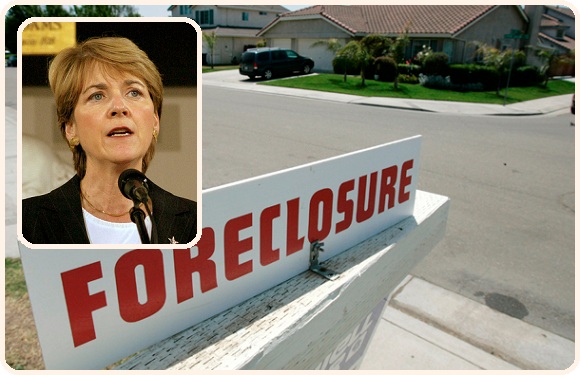 The Supreme Judicial Court of Massachusetts agrees, and ruled that foreclosures improperly processed by the lender are not subject to being sold at courthouse auctions. It makes common sense – if the repossession was not legitimate, neither should the sale be legitimate – but in this day and age, nothing should be taken for granted.
The issue at hand involved a property owned by Francis Bevilacqua, who lives in Haverhill, Massachusetts. He purchased at auction a property in Haverhill from the U.S. Bank National Association, which had repossessed the home due to the owner defaulting in payments. The catch? According to state Attorney General Martha Coakley – the same AG who is thinking about suing the living daylights out of the banks for pretty much the same thing – the bank did not prove that it had the legal authority to foreclose on the home.
As a result, the transfer from the U.S. Bank National Association to Mr. Bevilacqua was ruled null and void.
Bevilacqua then attempted to implement a state law that allows investors to clear titles to disputed properties, but that, according to the Court, is only for those who have a legitimate stake in the title. Since the title was never properly given to Bevilacqua (because it should never have been for sale to begin with), the law in question was also null and void.
It's actually a very interesting case because so many residential foreclosures out in the market today have some kind of issue relating to titles and proper possession. Since this number of foreclosures is largely unprecedented in our country, there has been some legal confusion about proper processing standards and even what happens in the courts with these distressed properties.
We'll probably see more cases like this as homeowners, encouraged by legal successes in the courts, turn to lawsuits more frequently as a way to keep their homes. This is a good example of why banks are so eager to reach a settlement with the government that provides some sort of legal shelter – and an even better example of why banks should do their due diligence in the first place so they can prove something as basic and simple as ownership of a mortgage.