Foreclosure Home Repair - Doing it Yourself Vs. Hiring an Expert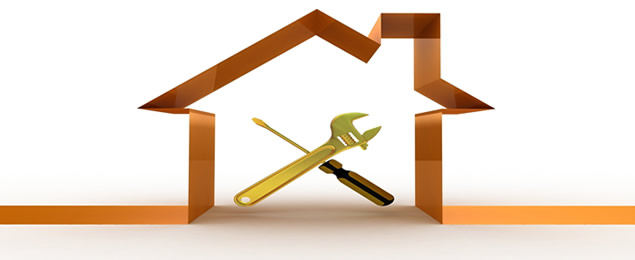 The best thing about the current real estate market is the incredible foreclosure deals that you can find if you are looking in the right place. When you purchase foreclosure properties, more often than not you will have to make minor to moderate repairs before you turn the home into your primary residence or a rental property, or put it back on the market (process known as "home flipping").
Before you sign on the dotted line and walk away with the foreclosure home, it is essential for you to closely examine the property and understand what repairs are needed before you buy. The cost of these repairs should be taken into consideration and used to determine the overall price you will be investing in the property. For example, if you purchase a foreclosure for $125,000 and you will have to make $35,000 in repairs, if the home is worth $175,000 then it may not be a great investment decision.
However, in order to determine the total cost of the foreclosure repairs, it is essential for you to determine what projects you can do yourself (to save you money) and what projects you will need to hire a contractor to handle.
Here's some helpful advice for those wondering "should I do this myself or hire an expert?".
Do It Yourself
When deciding to do it yourself, you must not only take into consideration the cost of supplies, but also the value of your time and your expertise. For example, if the investment property needs a new paint job inside, then you should easily be able to perform this task yourself and save you a significant amount of money.
Before you decide to do it yourself, it is essential that you are honest with yourself about your skills and abilities. If you attempt a do it yourself project and fail, more often than not you will have to hire an expert and will be out not only your time, but also more money than if you would have hired a contractor in the first place.
Fortunately, you can do many minor repairs and improvement yourself, such as hanging a ceiling fan, glazing cabinets, and doing lawn work. There are many do it yourself online resources for those looking for ways to learn how perform many home improvements to save money.
Hire an Expert
On the other hand, if your new home requires extensive electrical work and you do not have a background that makes significant electrical work safe, then you should definitely hire a contractor. Other jobs, such as removing lead paint and complicated plumbing work, should also be left to the professionals.
When hiring a contractor, make sure you obtain several quotes and ask for references to ensure that you not only hire a good contractor, but also one that can work within your budget.
Remember, before you purchase a foreclosure, closely examine the home and determine what repairs will be necessary to make the home marketable and include those costs in your overall investment numbers. Once you own the home, determine which projects you can do yourself (based on your time and skills) and which ones you need to contract out. Before you know it, your repairs will be made and your investment property is prepped and ready for the market!