Getting a Foreclosure Inspection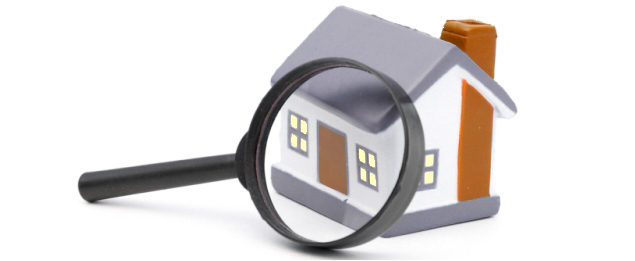 When making a foreclosure investment - for personal or business purposes - it is essential that you obtain a home inspection to ensure that you understand the condition of the property that you are considering purchasing before you sign on the dotted line.
Purchasing real estate, including foreclosed homes, is a big decision that can be highly rewarding, but should be taken seriously throughout the entire home buying process - with the home inspection being one of the most important parts of the process for homebuyers.
Why a Buyer Needs a Home Inspection?
When you make an offer on a foreclosure or other type of real estate property, the offer letter should include terms and conditions - and contingencies - that protects you (the homebuyer) by ensuring that a home inspector can closely examine the property and provide you feedback, including the costs for repairs and services the foreclosure property needs.
Home inspection companies follow a home inspection checklist and provide a detailed report of their findings. As the homebuyer, you can (and should) utilize the findings in the report to determine if you still wish to purchase the property and/or if you need to amend your offer to account for any new findings.
In this sense, a foreclosure inspection is akin to insurance – insurance to provide you with more clarity and certainty.
Questions to Ask When Looking for a Home Inspector
When you are searching for a home inspector to provide you with valuable information on the foreclosed home you are considering purchasing, it is essential that you make sure he/she will provide you with the services that you expect.
Make sure the foreclosure home inspection will include everything from termite inspection and mold inspection to an examination of the structural aspects of the property.
Most inspectors will even provide you with a sample report or a checklist to show you how thorough their inspection is - this information is great when trying to compare the services of one inspector to another.
Plus, it is essential that you hire someone with a home inspection certification that makes them a certified home inspector.
At the end of the day, the person or company you hire to inspect the home you are considering buying should be someone that you trust and view as knowledgeable since this person will be providing you essential information that allows you to make an informed decision about your upcoming real estate purchase.
Difference between Appraisals and Home Inspections
It is essential to note that appraisals and home inspections are not the same.
When the property is appraised, that is the information that is important to your lender as it reveals how much your home is worth - which is taken into consideration when approving a home loan. An inspection, on the other hand, is for the buyer and ensures that the buyer has all of the information needed about the property from the inside to the outside of the home, allowing the buyer to make an informed decision.
In conclusion, when purchasing a property, make sure you obtain a home inspection so that you know what you are purchasing before you sign the final forms at the closing table. A home inspection is a homebuyer's best friend and is an invaluable source of tips on a home's condition.