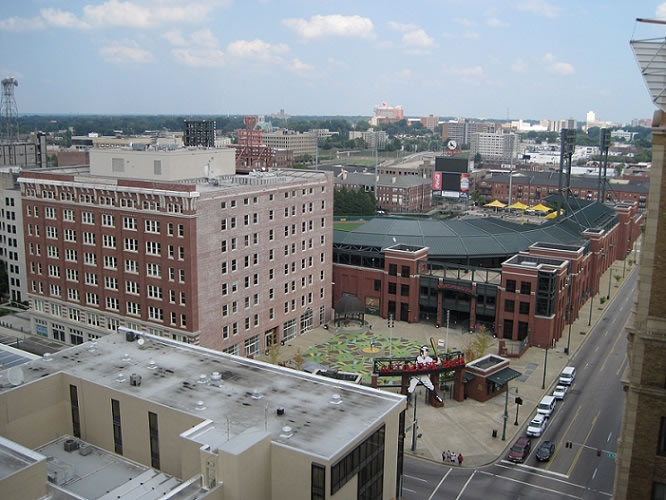 The real estate market continues to march onward. Real estate across the nation is improving as foreclosures are falling and activity continues to rise. While supply may be constrained, demand is still strong, and as a result, prices are rising.
Memphis is one example of a city that has had a rough time in the real estate arena over the past few years. As a result, though, the city is filled with promising opportunities for real estate in both the residential and commercial arenas.
Memphis Area Foreclosures Decrease
According to reports, foreclosures in the greater Memphis area fell considerably in the first quarter of 2014. The number of foreclosures filed dropped from over 1,000 in the first quarter of 2013 to 760 in 1Q of 2014, which is a decrease of 24 percent.
One of the reasons for the decrease is a delay in the foreclosure pipeline caused by a high volume of homes that are either in foreclosure or approaching foreclosure. Notices were also down by 26 percent, which is a forward-looking predictor of the overall foreclosure trend.
Another reason for the drop: programs like Keep My TN Home are helping homeowners who are facing foreclosure fix their delinquent loans and keep their homes. The program has helped nearly 1,700 homeowners in the greater Memphis area since 2011.
The zip code with the highest number of foreclosure properties? 38128, with 61 foreclosures. Next was Frayser's 38127 zip code with 52 foreclosures.
Commercial Activity on the Rise
Things are looking up for the commercial side of the market as well as the residential.
According to reports, the number of commercial real estate sales went up by 6.1 percent in the first quarter of 2014 from the first quarter of 2013. The average property cost $1.53 million for an average price per square foot of $38.34.
Most of the sales came with vacant land and agricultural land. Retail was the next highest performing area, with 47 transactions recorded.
There is a link between commercial real estate activity and residential real estate activity. An increase in one generally bodes well for the other, and that seems to be the case with Memphis real estate at the moment. Higher commercial activity suggests greater overall economic performance, which helps create and sustain jobs and indirectly support residential real estate activity.
Those looking for the latest deals on foreclosures and other discounted properties in Memphis real estate can check out our listings for more information on hot properties and discounts.