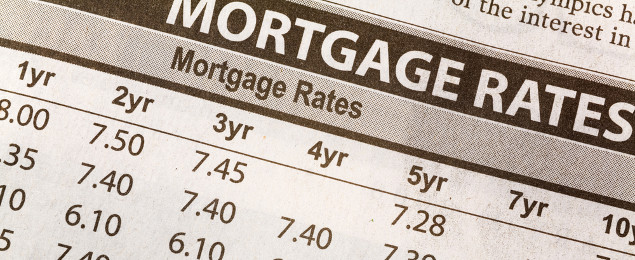 We recently profiled a few expected trends in real estate for 2014 across the nation. While these trends will undoubtedly play a role in real estate, particularly for investors, one important trend wasn't mentioned – the steady rise in mortgage rates.
Only a couple of years ago, we saw mortgage rates hit record lows. Now, the current rate for a 30-year fixed rate mortgage is 4.50%, and experts predict this figure, by the end of 2014, could hit 5% and beyond.
Naturally, this bothers some investors and buyers. Experts are already predicting that higher mortgage rates will put a damper on the recovery. It makes sense; a monthly payment for a $200,000 house rises by $120 as you go from 4.5% to 5.5%.
That, however, will not mean the recovery will be stalled. We expect 2014 to be a good year for real estate regardless, for the following reasons.
Mortgage Rates Will Still Be Incredibly Low
Even if rates rise to 5.5% by the end of the year, as some predict, some perspective is required: that is still far below 9.2%, which was the 36-year average from 1972 to 2008.
We've never been in such a prolonged period of ultra-low mortgage rates. Buying a home for 5.5% is still far better than buying for 6.41%, the average rate for 2006. Or 8.05%, the average for 2000.
Buyers Who Missed the Boat Will Jump On It Now
Even though rates were between 3% and 4% for the past two years, many buyers couldn't take advantage. Some still couldn't qualify; some couldn't afford it due to unemployment; some were still dealing with underwater homes.
But since then, unemployment has fallen and the number of underwater homes has dropped significantly, mostly due to rising home prices. This could encourage a lot of buyers who either weren't able to buy or were on the fence about buying to step up to the plate and buy this year.
Discounted Properties Are Still in Abundance
While rising mortgage rates will technically make buying a home slightly more expensive, there's another side to the equation: an abundance of affordable properties, some of them distressed, makes for yet another year of some of the cheapest housing in history.
New Jersey and New York are two states with plenty of foreclosures on the market. Significant discounts are still available, which will entice buyers into making a decision this year – thus giving 2014 the possibility of being a landmark year in real estate.