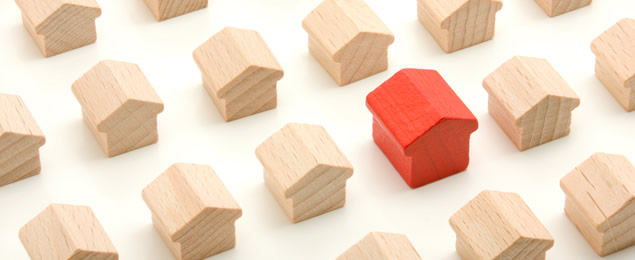 This time last year, around 26% of homeowners were faced with the scenario of being deeply underwater on their mortgage loans. Fortunately, with the new year comes new numbers – and a huge improvement.
The number of underwater homes is down by 1.6 million from last year, significantly improving the market so that only 19% of homeowners facing the precarious "deeply underwater" state (when a homeowner owes 25% or more on a mortgage, than what the property is actually worth).
Additionally, the number of equity-rich homeowners (those with at least 50% equity in their homes) increased in 2013 as well, with nearly 18% of mortgaged homes falling into this category.
How Does This Affect Foreclosures?
Positive news throughout 2013 helped pave the road for this improvement. Back in November, we reported that home prices were growing, and the addition in property value increases homeowners equity. Because foreclosures are dependent on negative equity, we can expect a decline in properties entering the foreclosure process.
Despite improvements, the crisis is far from over, and some states are still boasting large numbers of foreclosed properties. The states most heavily saturated with deeply underwater homes at the end of 2013 were Nevada (38% of homes are "deeply underwater"), Florida (34%), Illinois (32%), and Michigan (31%).
Some states may have made matters worse with legislation, creating backlogs of unprocessed foreclosures. Florida, in particular, is having difficulties dealing with such issues. Major metropolitan cities continue to post the biggest numbers, with Orlando, Tampa, and Miami, all recording large numbers of foreclosures.
Naturally, this may bode well for real estate investors.
What Does This Mean For Investors?
Though foreclosures might not be flooding the general market, there are still several areas that are ripe for individuals looking to invest in foreclosed properties.
States such as Nevada, and Florida offer a number of properties at huge discounts rates. Urban areas tend to produce more foreclosures, and according to trends, a focus on urban development will continue throughout 2014. If you're in the market for a multi-million dollar property, you're in luck, as these homes boast the largest discount rates, and are plentiful throughout much of Florida. In 2013 alone, homes with a value $5 million or more saw a 61% increase in total foreclosures, suggesting that there will be plenty of properties waiting on your investment.
However, as the real estate market continues to improve, the number foreclosures will continue to dwindle. Don't be too late. Begin searching – and begin saving today!