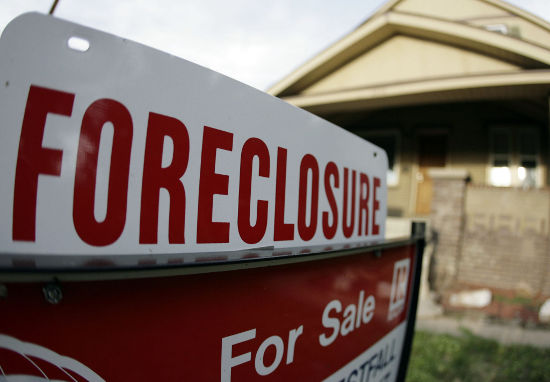 Earlier this month, we talked about how the number of high-end foreclosures was increasing. Specifically, there was a 61% increase in default on homes worth more than $5 million. This statistic shows that there are still great investment opportunities for those seeking discount properties, even multi-million dollar homes. Additionally, it even proves how the rich and famous are not immune to facing the possibility of losing their homes to foreclosure.
In fact, a state representative from Idaho is currently facing the possibility of losing his home due to not making a payment on his property since June 2012.
Representative Brandon Hixon, R-Caldwell, is at risk of losing his home as a result of failing to make mortgage payments. Apparently he has not made a single payment on his home since he was elected to the State Legislature. As a result, his home is scheduled for auction for March 2014.
According to Hixon, he is working with his lender – Wells Fargo – to negotiate a mortgage modification that would appease the bank and allow him and his family to keep their home with more manageable payments. He also noted that this family matter doesn't negatively impact his ability to perform his job and represent his constituents in the state legislature.
Local newspapers have brought up a variety of past incidents, mainly speeding tickets, which indicate that Hixon may not be the most responsible person. This matter is especially pertinent since he is the youngest individual in the state's Legislature. However, Hixon is adamant that he is being responsible and is not reverting back to his youthful ways.
Time will tell whether Wells Fargo and Hixon will be able to work out a deal that prevents the home from being sold at auction in March.
Foreclosure Rates Ebb in 2013
Despite the increase in mult-million dollar foreclosures and Hixon's financial struggles, nationally 2013 was a great year for the real estate market. Throughout the year, home prices increased, interest rates rose, and the overall national economy made significant improvements. Furthermore, the number of homes in foreclosure also declined.
Many suspect that similar trends will be seen in 2014.