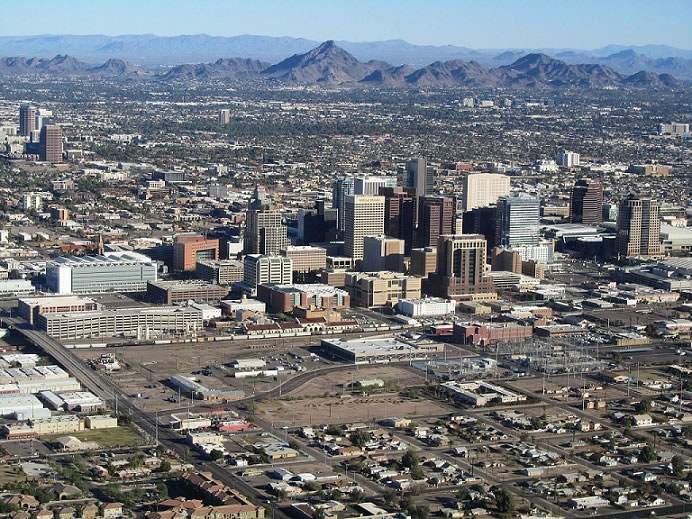 For years, Phoenix real estate has been on a roller coaster. One of the hottest markets in the country before the recession, Phoenix took a hit during the foreclosure crisis and perennially reported some of the highest foreclosure rates in the country.
Now, the market is a lot more stable and is on the up-and-up. That means the market is full of potential for real estate entrepreneurs, for a few reasons that stand out.
More Homes Are Available for Sale
According to statistics released for January 2014, more homes are available for purchase in Phoenix than in previous months.
Specifically, homes for sale were 29 percent higher in January 2014 than they were in January 2013, meaning more supply has entered the market. In the meantime, demand has decreased. The amount of money spent on homes in January 2014 fell by seven percent over the past year, which suggests buyers have taken a step back to evaluate the market.
This by itself could be a strong indicator of a shift toward a buyer's market, which is optimal for an entrepreneur looking to obtain valuable properties amidst lowering competition.
Housing Prices in Phoenix Are Rising
That doesn't mean the market is completely a buyer's market. Housing prices have actually increased in Phoenix and appear to be on an upswing. Prices in January were nine percent higher for 2014 than for 2013, and while this is down from a peak of 18 percent year-over-year gains throughout much of 2013, the increase suggests upside potential for appreciation for Phoenix real estate.
There's Less Competition from Institutional Investors
There is also less competition from deep-pocketed investors who tend to buy multiple properties at a time per market. Phoenix is one market cited by the Wall Street Journal as a city with fewer home purchases by investors, namely due to fewer discounts from foreclosures. The trend of fewer foreclosures in Phoenix – distressed properties have fallen by as much as 54 percent – means there are fewer discounted properties available, but less competition means more chances to obtain these discounts.
Investors interested in a market that holds upside potential with less competitors than usual and steady conditions for buyers can turn to Phoenix real estate for opportunities.