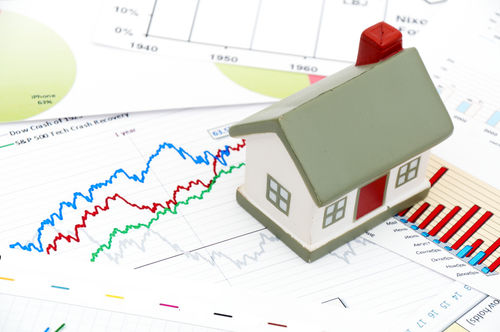 Before the real estate market crashed, home prices were incredibly high. Specifically, in 2006 home prices were grossly inflated due to a low housing supply and high demand. Today, we are a long way from where we were in 2006 – home prices are much lower, foreclosures and other distressed properties are readily available, and mortgage rates are significantly lower.
The still low home prices and low mortgage rates coupled with the supply of discounted properties (foreclosures, short sales, etc.) has made the real estate market over the last few years an investors dream. However, it was not until recently that real estate investing started to rise due to an increase in consumer confidence in the real estate market and rising home prices – all indicating signs of recovery.
We know that real estate market recovery is underway, but how much progress has the market made over the last few years?
S&P/Case-Shiller Report Shows Rising Home Prices
A recent S&P/Case-Shiller report shows that the national index rose 10.2% in Q1 – this is the strongest gain for home prices in since the pre-crash levels of 2006.
However, will these home prices continue to make the same gains throughout the future?
Honestly, it depends.
Home prices are definitely rising; however, the rate at which they are rising is a bit skewed due to the high number of distressed properties on the market. As foreclosures, short sales, and other distressed properties leave the market and we see numbers that are more "normal" in regards to these discount properties, then the annual percentage of increase for home prices is expected to be less.
With that being said, home prices are still expected to continue to increase as inventories decline, foreclosures leave the market, and demand increases.
The specific speed of which these home prices are expected to increase varies greatly depending upon the location. Some areas may make quicker progress toward recovery while others lag behind.
For example, Washington, D.C. is experiencing everything from bidding wars to multi-million dollar home sales. The video below provides a closer look at the Washington, D.C. real estate market.
Rise in New Home Construction
In addition to a rise existing home sales, many people are taking advantage of the current real estate market and are having their dreams home built for them, especially those in the luxury real estate market. If new home construction remains affordable and mortgage rates remain low, we will continue to see an increase in new home construction contracts throughout the near future as well.
At the end of the day, the real estate market is making progress; however, it is important to remember that huge annual gains in home prices may be a bit skewed due to the high number of discount properties that have been on the market over the last few years. Once all things level out, it will be easier to gauge exactly how close the real estate market is to "normal" – to the pre-crash level.