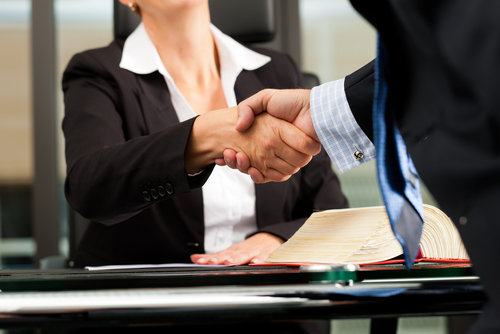 You have undoubtedly heard about the bank foreclosure settlement reached last month – the one worth approximately $8.5 billion spread out among 11 mortgage companies in the U.S. The premise behind this agreement is simple: The case-by-case foreclosure review process agreed to in the National Mortgage Settlement reached last year is viewed as ineffective.
As a result, a new agreement was reached with a wider range of banks and mortgage companies to do away with the review process. This agreement calls for $3.3 billion in direct payments and $5.2 billion for loan modifications, loan forgiveness, and other measures.
So now here we are; the Independent Foreclosure Review is no more, and banks have to pay an additional $8.5 billion (on average, $772 million each) to more homeowners who were wronged by faulty foreclosure processes amidst the foreclosure fraud scandals of the past few years.
But who really won? There is mounting opinion that the banks did – and that isn't good news for homeowners.
Why the Review Process was Canned
When the Independent Foreclosure Review process was created, the idea was that any homeowner who was wronged would be able to petition the government for an independent review of their case in order to receive damages from the original settlement last year.
In theory, there was no ceiling on how much would be owed by banks as a result of this process. Indeed, banks have already spent hundreds of millions on this review process over the past year. JPMorgan Chase spent almost $600 million on the review process – and the cost was still climbing.
Now, JPMorgan Chase in particular will pay roughly $2 billion in exchange for essentially killing the process and settling the possibility for higher payments – a calculated move that suggests the bank is okay trading the possibility of big payments later for a relatively-small payment now.
The other major banks in the country that signed onto this are the same.
Did the Banks Win?
It appears that even though they have to pay $8.5 billion, they won, for two reasons.
First, $772 million (the average payout) is just over 10% of Citigroup's total net income for 2012 alone. In other words, this payment isn't a problem – but payments brought about after years of foreclosure reviews would have been.
Secondly, consumers may not get the full benefit of this settlement without a review process because, to put it simply, figuring out who is owed what is a mess that depends entirely too much on the banks sorting everything out (which they no longer have an incentive to do).
In the end, banks responsible for the worst foreclosure crisis in our nation's history are being punished slightly –then let off the hook.