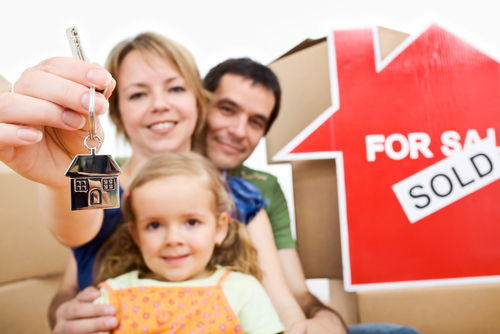 If you are seeking to purchase a new place to call home, then the current real estate market is perfect for finding incredible real estate deals. Furthermore, interest rates are still incredibly low, making now the perfect time to buy a home. However, purchasing a new home is more than just about finding the best deals on foreclosures and short sales; home buying is also about finding a place that you will be happy to call "home".
Below is some essential information to take into consideration when searching for a new home for your family.
What is the Best City for Your Happiness?
According to two recent studies, some cities within the United States are known for being the happiest cities in the country while others are known for being the most miserable. This information was determined by a report by Forbes as well as a recent study conducted by the University of Vermont. Between the two studies, everything from crime rate and unemployment to Twitter tweets were taken into consideration.
Below is a list of the top three happiest cities and the top three most miserable cities.
Top 3 Happiest Cities: Napa, California; Idaho Falls, Idaho; Longmont, Colorado.
Top 3 Most Miserable Cities: Detroit, Michigan; Flint, Michigan; Rockford, Illinois.
However, this is not to say that if you move to Napa, California that you will instantly become "happy". When buying a home, it is important for you to take into consideration your personal preferences as well as your family's needs; however, utilizing the information above can help you know places that you may wish to avoid as well as areas that may be a good place to start your home search.
Wealthiest Cities in America
Along with taking into consideration happiness, you may also wish to determine which cities in America have the highest household income. Although it is not always true, these areas tend to have better schools and community resources than areas with lower household incomes. A recent report released by the United States Census Bureau has detailed information on areas throughout the country with the highest household incomes.
Top 5 Areas with the Highest Household Income: Bridgeport-Stamford-Norwalk, CT; San Jose-Sunnyvale-Santa Clara, CA; Washington-Arlington-Alexandria, DC-VA-MD-WV; San Francisco-Oakland-Fremont, CA; Trenton-Ewing, NJ
At the end of the day, there are some great discounted properties on the market and incredible resources to help even first-time home buyers find amazing discounts on distressed properties; however, it is just as important for you to research the real estate market in which you are considering purchasing a new home to make sure that you are making a smart investment decision for you and your family.